Adele Can't Tell The Difference Between These 2 Foods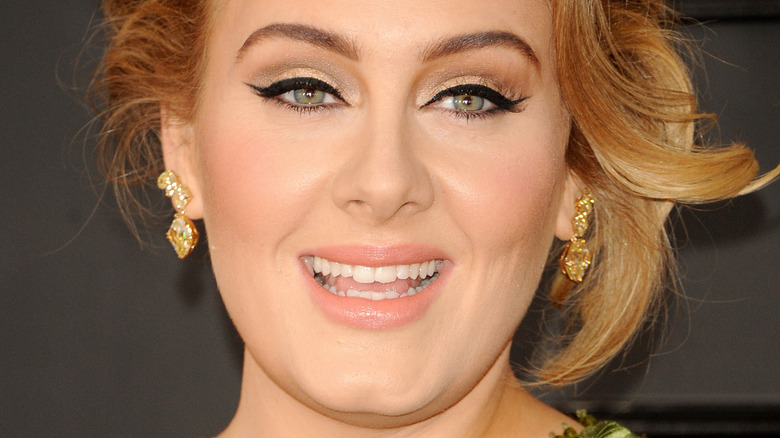 Tinseltown/Shutterstock
Adele has us feeling 30, which is coincidentally the name of her new album that is set to drop on November 19, according to The New York Times. The Grammy award-winning singer is already teasing us with her song "Easy on Me" and — spoilers if you haven't heard it yet — it has us feeling all kinds of melancholy, romantic, and nostalgic vibes. (We can't wait to hear the rest of her new music!)
In the meantime, Adele has been dropping nuggets about foods she likes to eat, including her favorite McDonald's combo she would want to feast on for her last meal. She told British Vogue, "My ideal meal, my death row meal, my last meal, would be a McChicken Nugget with a Big Mac and then fries." That's a strong choice, but we hope she tries this fast-food chain's breakfast sandwiches while living in the U.S., because according to an Eater survey, 44% of people say those morning meals are their "go-to." Speaking of breakfast foods, during her conversation with British Vogue, Adele discovered she can't tell the difference between two fish, one of which is part of the "quintessential" British breakfast.
Adele isn't the only person who can't tell these fish apart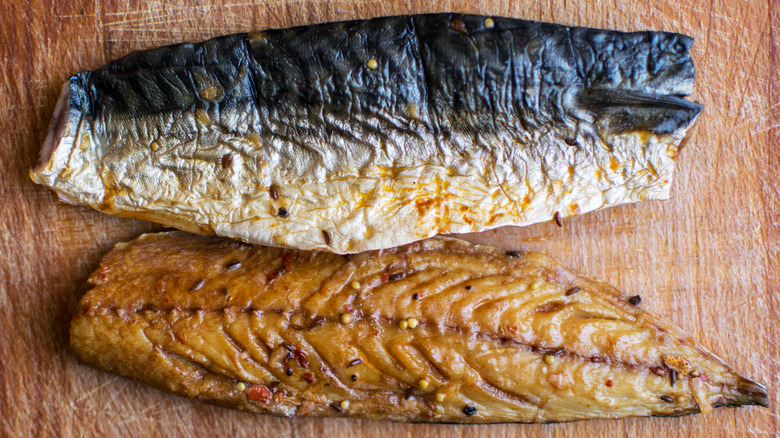 Bogdan Vacarciuc/Shutterstock
Hello. Is it smoked mackerel you're looking for? Well, don't ask Adele if you can't tell the difference between this fish and kipper, because she apparently can't either. Per British Vogue, the "Rolling in the Deep" chanteuse took the publication's "Ultimate British Taste Test" and revealed during the blind tasting that she doesn't know which fish is which even though her mom made her smoked mackerel when she was younger.
As the songwriter noshed on the kipper, she mistakenly identified it as smoked mackerel. Adele went on to share it wasn't until she hit 18 that cooking became a priority and a necessity. She was living on her own and spending too much of her paycheck on "takeaway" meals, which is British for takeout. Adele said, "I was getting loads of takeaways, and it was just costing too much money, so I think I read '30 Minute Meals' by good ol' Jamie Oliver. That's how I learned the basics of cooking." She also shared that she makes an incredible spicy pasta because of it, and even her Italian friends praise this dish. (Hands up if you'd like to be in that friend group!)
She ended her kipper taste test a little incredulous that she wasn't able to distinguish it from mackerel. But, that's OK, Adele. We couldn't tell the difference between the two either, and according to the Daily Mail, neither can 28% of your fellow countrymen and women. So, go easy on yourself.