The Classic British Meal Adele Makes Every Sunday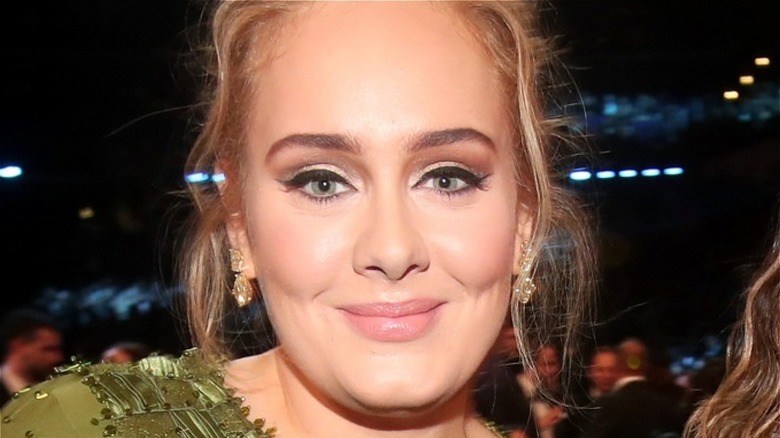 Christopher Polk/Getty
Adele is back. Be prepared to be in your feelings again, when the British recording artist's new album "30" comes out next month (via The Wall Street Journal). It's Adele's first album in six years, and fans are taking the opportunity to get to know her all over again as they prepare for the lovely heartache induced by the singer's one-of-a-kind voice. British Vogue didn't waste its opportunity at some face time with Adele. This was the first time any media outlet had gotten access to Adele in the past five years, so British Vogue went for a twofer: an article about how divorce and motherhood informed her new album, and a video in which Adele takes Vogue's "Ultimate British Taste Test."
The video shed light on the superstar's relationship with food. Turns out, that relationship is quite strong. "I know everything there is to know about food," she told Vogue in the taste-test video. Sounds to us like you shouldn't expect Adele's new album to include a breakup song about any of her favorite British dishes.
Adele's favorite British dish is Sunday roast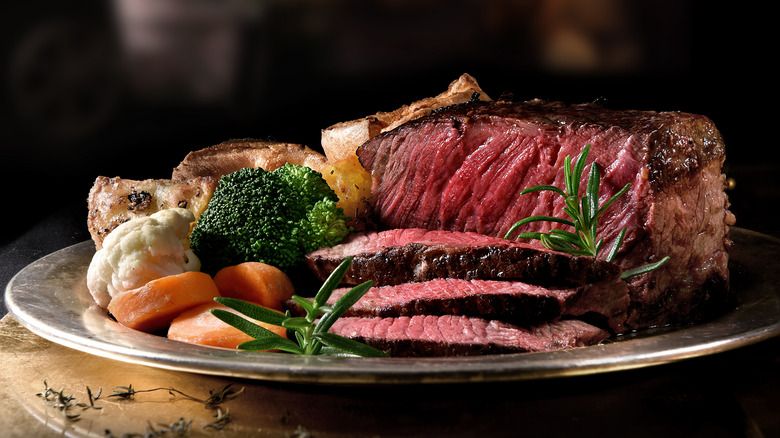 Simon Booth/Shutterstock
What British meal does Adele love so much, she makes it every Sunday? She dished all about it to British Vogue in the magazine's "Ultimate British Taste Test" video. "My favorite British dish would be a Sunday roast, which I'm pretty great at doing every single Sunday," Adele shared. "It's my son's favorite." Adele's very British Sunday tradition is all the more impressive considering that she has made Los Angeles her home base for the past couple of years, according to People.
Sunday roast is a centuries-old tradition on the British Isles, typically consisting of roast beef, roasted potatoes, gravy, and maybe Yorkshire pudding (via The Spruce Eats). Someone like Adele probably isn't skimping on her beef cut, either. She might select a tender prime rib, a sirloin, or a fillet.
Adele transitioned quickly in her conversation with British Vogue, from her love of Sunday roast to her admiration for the South African chicken chain Nando's. She said her Nando's order is a quarter chicken, coleslaw, rice, and fries with medium-heat peri sprinkles. (Peri-peri is a hotter-than-jalapeño pepper from Africa, per PepperScale).
Adele had to quickly correct herself after rattling off her favorite Nando's combo: "... peri sprinkles on my fries as well — my fries?! My chips!" ... Maybe Adele has been in L.A. a little too long, after all.