Here's The Simple Secret To Ina Garten's Vinaigrette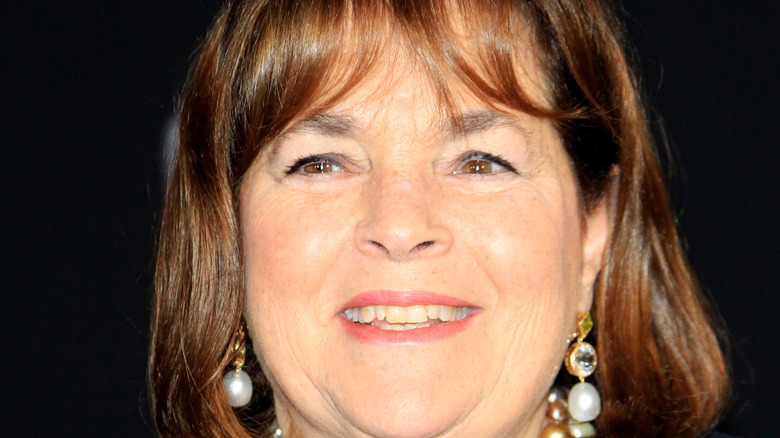 Kathy Hutchins/Shutterstock
Mustard. Who knew?
Ina Garten, of "The Barefoot Contessa," recently divulged the secret mustard combo that, when paired together, turn a "meh" vinaigrette into the perfect sauce or dressing. According to She Knows, the secret pairing starts with Maille Wholegrain Mustard, which is a tangy blend of mustard seed, white wine and vinegar, and is finished off with Garten's go-to mustard, Grey Poupon, a time-honored classic made from premium mustard seeds and white wine that dates back to the 1700s (according to The Kitchen Project).
Salad dressings, particularly vinaigrettes, are one of those items that are really better, tastier, and healthier when they're homemade. And while mustard isn't always considered a requisite for a good vinaigrette, it adds a zesty zing and serves as a handy emulsifier, keeping oil and vinegar bound together and giving your dressing the smooth consistency that dresses greens, instead of slipping off of them and pooling at the bottom of your salad bowl (yuck).
Salad dressings were just one of the many offerings that were served up in the specialty food shop that began in New York, called, you guessed it, the Barefoot Contessa. Garten's culinary career began, according to Insider, when she left her prestigious job at the White House, where she worked for the Ford and Carter administrations, to open that food shop.
Ina Garten isn't the only fan of mustards in dressings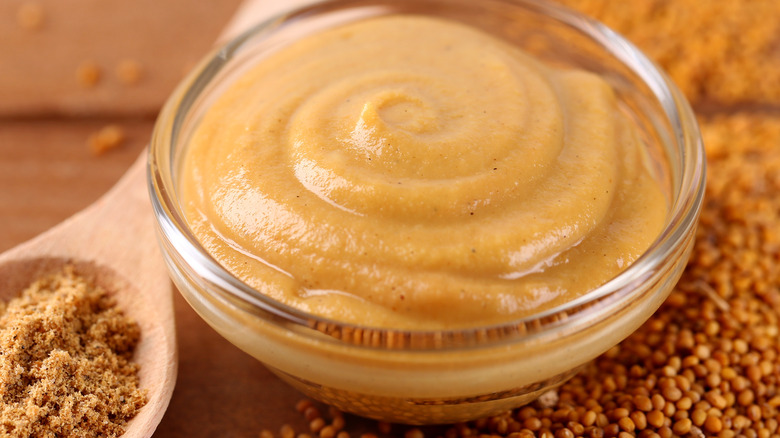 Africa Studio/Shutterstock
It was in this shop that Garten learned to cook. And three years after selling her store to two of her employees, she published her first cookbook, which included recipes that had been sought-after items in her store (via Insider). Mustard was a frequent staple in her first, and many subsequent, cookbooks. She incorporates this favorite mustard pairing of hers in her versatile, and very yummy, mustard sauce as well (via Food.com).
This accidental food icon is not the only famous personality who likes a good mustard (or two) in their vinaigrette. According to Time, when Paul Newman was shopping his now-famous dressing, which is made of olive oil, vinegar, spices, and, yep, mustard, trying to get it mass-produced, he was urged to add some chemicals for preservation, to which he refused. It was then discovered that his combination of oil, vinegar and mustard combined to form a natural gum, that made the icky preserving chemicals unnecessary. Good thing, as Newman was adamant that chemicals not be included in his product.
An emulsifier, a preserving element, a product-saver, this yellow drop of goodness sure does have an impressive resume. All that aside, it's the delicious, simple ingredient that can make ho-hum dressings, sauces, and staples into a happy culinary adventure.