Fans Are Loving This Exchange Between Guy Fieri And Nick DiGiovanni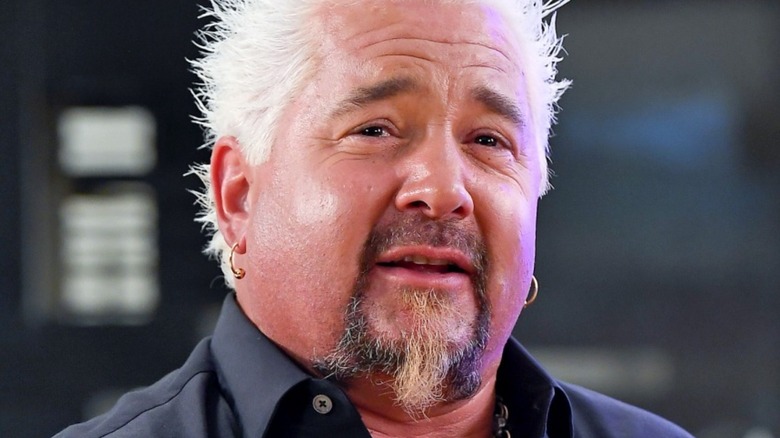 Steve Jennings/Getty
Few can argue that Guy Fieri has garnered some serious love in the last few years. According to Cheatsheet, many originally found Fieri's persona grating and didn't appreciate the fact that he lacks formal culinary training. But over the years, the food personality has found his way into the hearts of viewers everywhere thanks to his own self-awareness, his philanthropy, and even the fact that he changed his last name to honor his Italian grandfather. 
TikTok cooking sensation and former "MasterChef" contestant Nick DiGiovanni counts himself as a fan of the famous chef, and when Fieri started following the YouTuber on Twitter, DiGiovanni responded with "*deep breath deep breath deep breath* Morning, Mr. Mayor." Fieri tweeted back to this reaction with his own response, "Morning brutha, @NickDiGiovanni. Time to learn a thing or two about these tiktoks." Fans on both sides of the tweets loved the interaction. On the original DiGiovanni side, fans responded with comments like, "take me to flavortown with you," and "You have officially been elevated to 'Legendary' status." While DiGiovanni's followers loved the interaction, Fieri's account saw even more great responses.
A ton of love for the Fieri-DiGiovanni teamup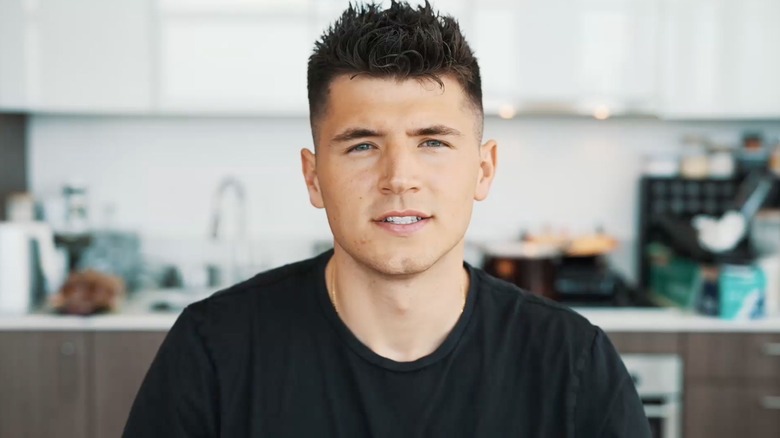 Bbma2021/Getty Images
Fieri's Twitter followers poured in to appreciate the post, replying with comments like, "THE DUO I NEVER KNEW I NEEDED," and "What a way to start the day." Others responded with "Show him how to do TikToks in return for using his outdoor kitchen at his place" while DiGiovanni also replied with, "Like did we just become best friends." Twitter absolutely loved the reactions and with any luck, fans of both food personalities might even see more interactions in the near future.
If you have waited long and hard for Fieri to team up with a YouTuber, or at least start his own TikTok channel, the time might soon arrive. In the meantime, DiGiovanni's TikTok can hold you over as the online presence describes his own cooking tips and even channels some of Fieri's flavortown energy. With any luck, you might even see DiGiovanni alongside Fieri once the Food Network star makes his jump to TikTok. In the meantime, keep enjoying the interactions on Twitter for more laughs.