Trader Joe's Candy Cane Joe-Joe's Ice Cream Has Shoppers Freaking Out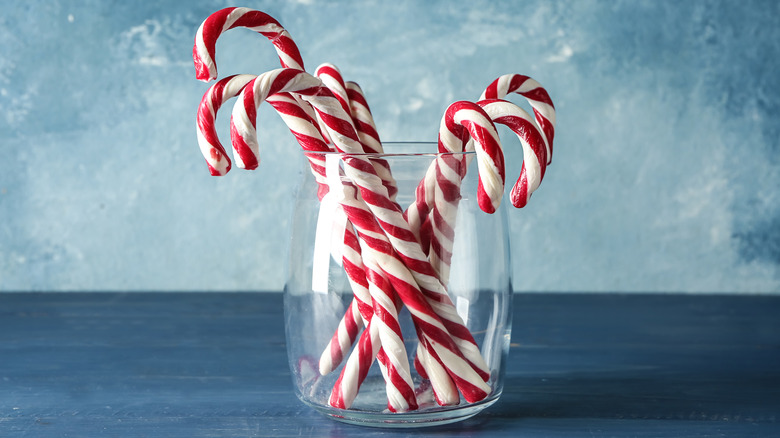 Pixel-Shot/Shutterstock
With the holiday season officially upon us, it's time to start looking forward to — and buying — the myriad of seasonal treats offered by local stores, chains, and restaurants. If you're a pumpkin spice person, the autumnal flavor is pretty much everywhere by now; and plenty of other limited-time-only, holiday-themed snacks and desserts are popping up all over the place, from a staggering array of Advent calendars at budget supermarket chain Aldi to a gingerbread take on Keebler's classic Fudge Stripes to green bean casserole bites at Trader Joe's.
And if you love shopping at TJ's, you may have noticed that its aisles are currently full of holiday offerings beyond green beans . In previous years, the supermarket chain has stocked a particularly sought-after holiday spin on ice cream — its Candy Cane Joe-Joe's Ice Cream — which shoppers have reliably gone wild for. And as noted by Instagram accounts that keep track of TJ's offerings, this creamy, dreamy treat is back in freezer cases for all your festive 2021 gatherings.
Trader Joe's shoppers are obsessed with this peppermint ice cream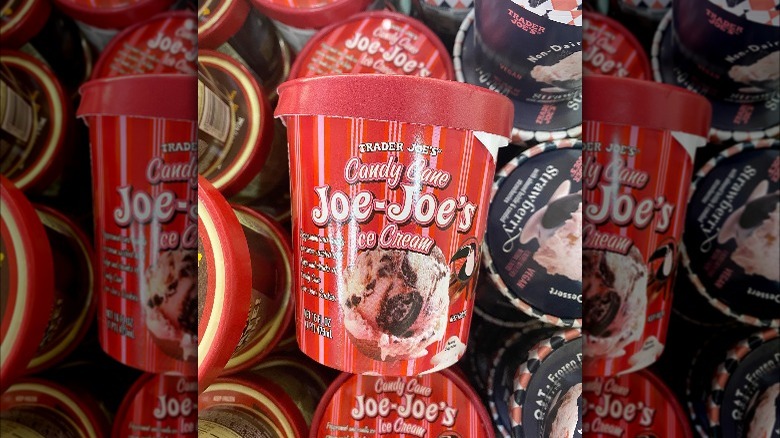 Facebook/Trader Joe's List
If you've ever sampled Trader Joe's Candy Cane Joe-Joe's Ice Cream, you know that this is a frozen treat tailor-made for lovers of peppermint and chocolate. Peppermint-vanilla ice cream swirled with fudge as well as chunks of TJ's much-loved Candy Cane Joe-Joe's — basically an Oreo, but with a creamy mint filling — it's a holiday dessert worth seeking out at your local store, as shoppers have already noticed.
Over on the Instagram account @traderjoeslist, which tracks new arrivals to TJ's shelves, a post about the ice cream read, alongside drooling emojis, "IT'S BACK CANDY CANE JOE JOE'S ICE CREAM Peppermint and vanilla ice cream swirled with chunks of candy cane Joe Joe's!" Commenters were pumped, to say the least. "Omg I need this! This is the best ice cream at Tj hands down," wrote one fan.
Meanwhile, over at @blackgirlssintraderjoes, a post dedicated to the ice cream sported the caption, "My personal favorite...Candy Cane Joe-Joe's in November. I guess Santa Claus is coming to town early," shared a follower, who was clearly was excited to grab some: "I should leave work early to get this."
So if you love chocolate, and you love mint, a trip to the Trader Joe's freezer case might be in order... right now.