Panda Express' New Panda Cub Meals Are All About Nutrition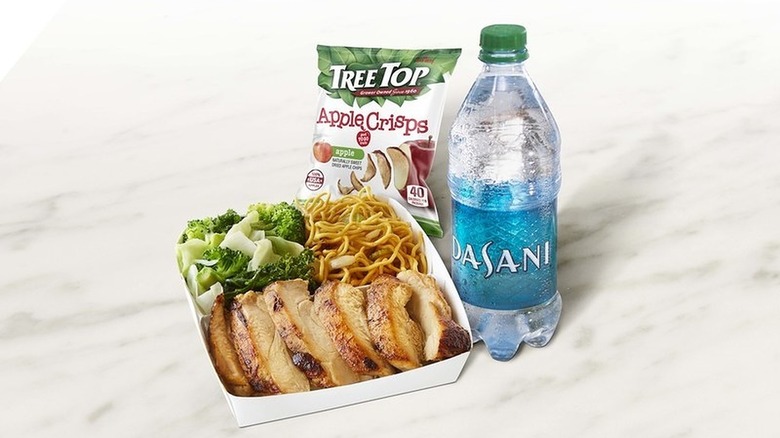 Panda Express
Figuring out what to feed your hungry kids is not always a simple task. Unless they are living in a bubble, they probably know about — and enjoy — fast food. These restaurants thrive on that fact and consistently come up with fun ideas that are sure to spark a tantrum in any child whose wishes for the treats aren't granted. Thankfully, some fast food companies have begun to take more responsibility for what they choose to market to children. McDonald's, for example, made healthier changes to Happy Meals by offering apple slices as a dessert about a decade ago, according to The New York Times.
While some positive changes have been made, education is by far the key ingredient in helping children make nutritious choices. Panda Express has released a new initiative that will hopefully inspire some copycats, according to a press release from the chain. The American-Chinese fast-food company has developed a new kids' menu called the Panda Cub Club. Three meals have been designed based on the USDA dietary recommendations for children and will offer many of the same delicious flavors from the original menu. Orange chicken, teriyaki chicken, and broccoli beef are up for grabs, each served with white rice or chow mein and plenty of vegetables.
Nutrition information about the Panda Cub Club meals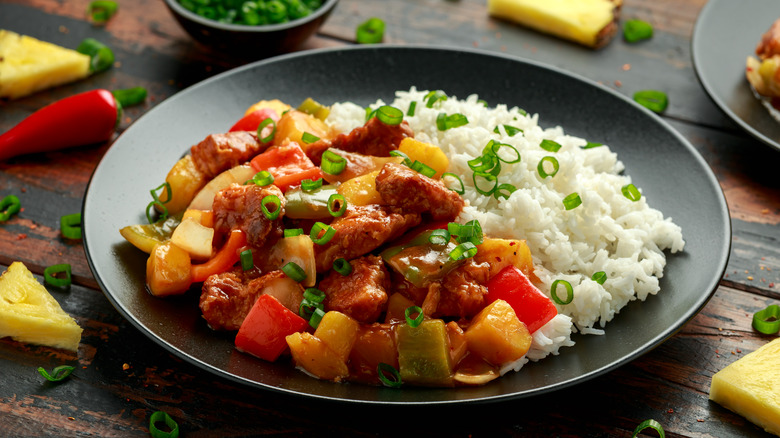 DronG/Shutterstock
Panda Cub Club menu items come in at under 600 calories per serving, per the press release. They all contain vegetables, such as broccoli or "super greens," and come with a side of dried apples and water. The meals are also satiating with 11 grams of protein per serving and are free of high fructose corn syrup.
Andrea Cherng, Chief Brand Officer at Panda Express, explained, "We want to make it easier for families to enjoy their favorite American Chinese meals while ensuring kids are getting the nutrients they need." Indeed, parents and kids will now be able to eat tasty meals without setting aside health interests. The new offerings are approved by the National Restaurant Association's Kids LiveWell program, an initiative among restaurants to guarantee nutritious meals for children. The Panda Cub Club will also include fun games, books, crafts, and educational resources for children, according to Panda Express' website. Look for the new kids' menu program in American and Canadian locations.