This Big Change Is Coming To Topo Chico's Hard Seltzer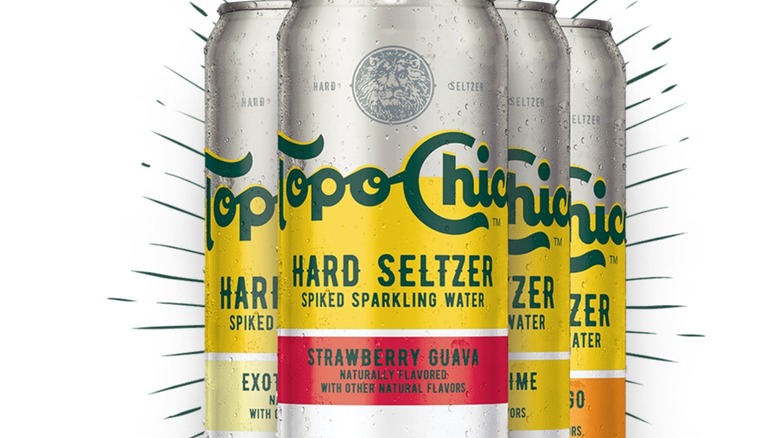 Topo Chico
Have you ever cracked open a can of hard seltzer? The craze surrounding these bubbly, low-sugar, low-calorie alcoholic drinks has shown some signs of slowing down, but still remains a highly popular beverage category (via Business Insider). And if you've ever checked out the selection at your local convenience store or liquor shop, you've probably noticed the sheer variety of brands on the market, from perennial consumer favorite White Claw to Bud Light's fruit-flavored offerings.
Earlier this year, lovers of a particular brand of mineral water that has garnered a cult following — you guessed it, it's Topo Chico — were delighted to discover that the Monterrey, Mexico-sourced and Coca-Cola-owned company was entering the hard seltzer market with an initial selection of lemon-lime, strawberry-guava, pineapple, and mango flavors. The brand's new offerings made a strong entry in the hard seltzer category, racking up more than $6.2 million in sales in a month, even though the seltzers were available in just nine states (via Good Beer Hunting). And now, Topo Chico has announced that it's mixing things up a bit when it comes to its cherished hard seltzers.
The hard seltzers will now be available in glass bottles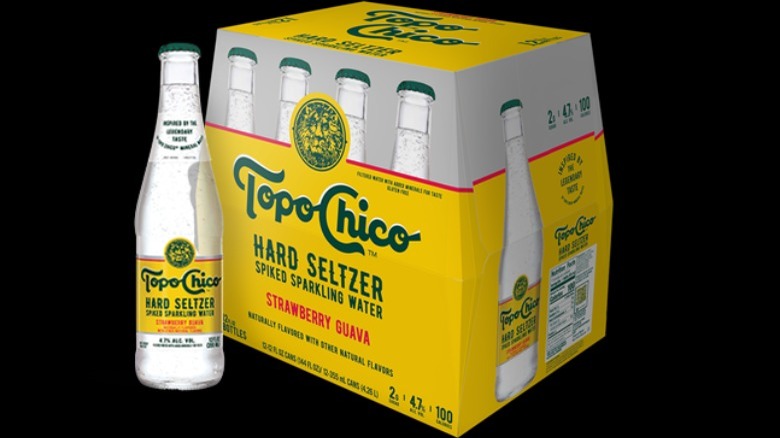 When Topo Chico's new hard seltzers made their United States debut earlier this year, the fizzy beverages came in tall, slim cans – similar to offerings by competitors like White Claw and Truly (via Delish). As its official website states, Topo Chico's popular sparkling mineral water is available in both plastic and glass bottles, though most consumers are familiar with the latter version. According to the brand, fans of its hard seltzer have been petitioning for a glass-bottled version of those drinks, too.
"We've heard fans plead and ask so the time has come for Topo Chico Hard Seltzer to also be enjoyed in the legendary glass bottle consumers know, love and constantly ask us for," the brand stated in a press release.
The 12-ounce glass bottles will be sold in 12-packs of the strawberry guava flavor, and will hit store shelves later this month, according to the press release. It will only be sold in Arizona, California, Texas, New Mexico, Colorado, Oklahoma, and "the Chicagoland area," at least for now. And according to Topo Chico, the glass bottles offer more carbonation than the cans, so this will be an extra fizzy version of the hard seltzers many have come to love. Here's to a bubbly holiday season!