The Most Memorable Meal Scott Conant Ever Ate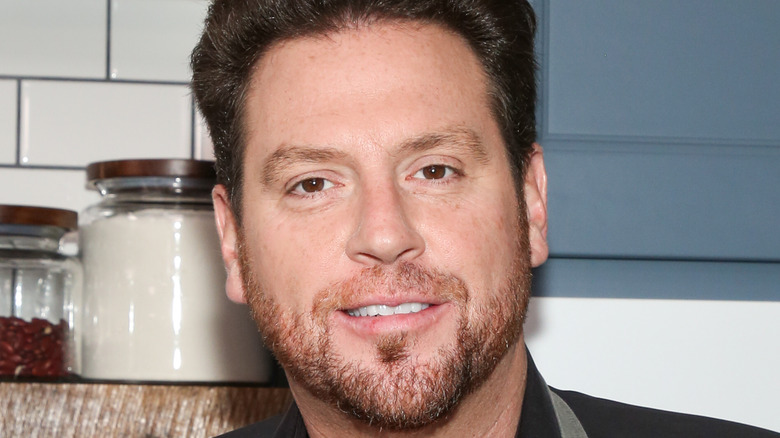 Paul Archuleta/Getty Images
Celebrity chef, TV personality, cookbook author, and restaurant owner Scott Conant has eaten plenty of meals during his prominent food career. Although he has appeared on several TV programs, he may be most famous for his role as a judge on the popular Food Network TV show "Chopped" (via his website). On the show Conant has had his fair share of superb dishes and likely not so great combinations. As someone who had wined and dined at some of the best restaurants and who has worked with some of the most well-known chefs in the world, it may seem that most of the meals he's enjoyed have been off the charts.
Therefore fans may wonder whether it is possible for someone like Conant to have had a specific dining experience he calls his favorite. After all, between what he serves up at his restaurant and all the places around the globe at which he has had the privilege of dining and enjoying gourmet meals, it may seem like a difficult thing to pin down. But not for Scott Conant, who remembers exactly where he's had his most memorable meal.
Scott Conant's meal here was an emotional experience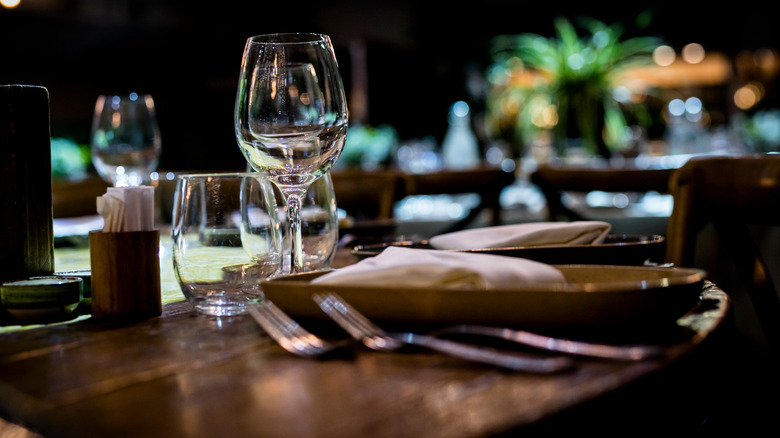 BorisK9/Shutterstock
Scott Conant shared with Food Network that his most memorable meal was at The Restaurant at Meadowood in St. Helena, California. Unfortunately, the eatery burned down in a wildfire in September of 2020, per ABC7 News, so if you want to see for yourself why it was such a memorable experience, you won't be able to do it at its original location. However, per Robb Report, in the aftermath of the Glass Fire, the restaurant will be "touring" North America through November with pop-up style events and limited tickets available, with a planned re-opening later in 2021 or early 2022.
As to why the "Chopped" judge, who himself hates competing on cooking shows, considers his meal at The Restaurant at Meadowood his most memorable, he told Food Network, "The balance of flavors, the creativity, the soulfulness, the service, the execution — all of it was perfect." Although he doesn't elaborate on what dishes he tasted, we'll have to trust him that the presentation, tastes, and service made it a moment he will never forget. He elaborates, "Within its perfection, it was an emotional experience." That likely explains why it was so memorable for him, because when an experience taps into our emotions, we're a lot more likely to remember it.