This Is The Most Memorable Meal Aarón Sánchez Ever Ate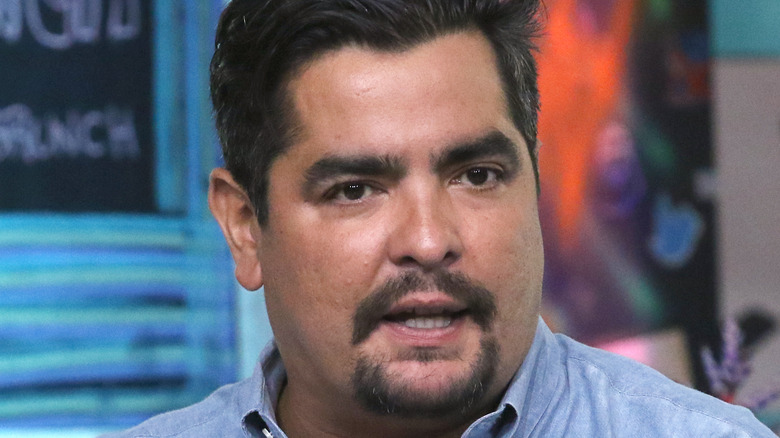 Jim Spellman/Getty Images
Life as a successful chef, restaurateur, and television personality has its advantages. One of them is getting to eat in the best restaurants in the world. Aarón Sánchez, a judge on "MasterChef" and "MasterChef Junior," as well as appearances on "Chopped" and "Chopped Junior," is no exception (via Institute of Culinary Education and Chef Aarón Sánchez). In addition to TV, he is also a founding partner of Johnny Sánchez in New Orleans and of the former Centrico in New York.
But what was this celebrity chef's most memorable meal ever? Sánchez told Food Network it took place in the 1990s at the legendary New York City restaurant Lespinasse, when the kitchen was overseen by the late executive chef Gray Kunz. Kunz, who died last year, is credited with merging Asian influences into the restaurant's French menu during his eight-year tenure (via Eater NY). The much-lauded restaurant earned a rare four-star review form The New York Times during the Kunz era as well as three Mobil 5 Diamond Awards (via New York Times and Digital Journal).
Sánchez was impressed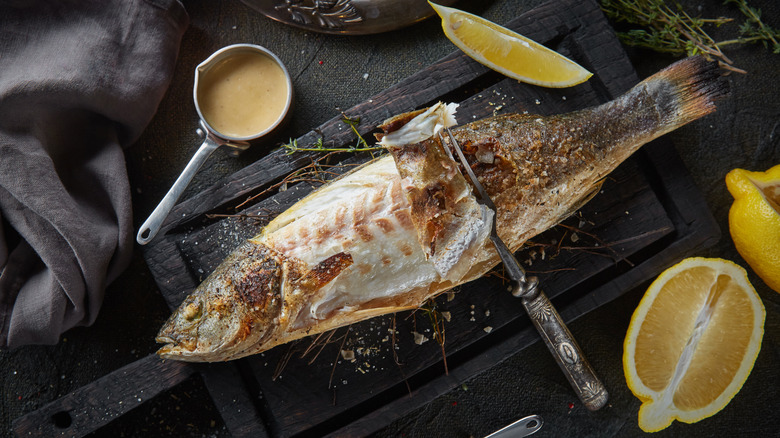 Sasha_P/Shutterstock
Aarón Sánchez said the meal at Lespinasse consisted of loup de mer, more commonly known as branzino, a "true seabass" known for its sweet, succulent, and rich flavor (per Seafoods), served with roasted artichokes and opal basil. Opal basil is more delicate tasting than the more common sweet basil, but also offers hints of cinnamon, anise, mint, and clove (per Fine Cooking).
The extraordinary meal, which took place more than 20 years ago, was memorable to Sánchez for several reasons. "I've never had a broth with so many beautiful and intense flavors layered in," he told Food Network. "It was one of the first really fancy restaurants I ever went to; I remember the chairs being far away from the table and there was no background music."
Sánchez isn't the only one to be wowed over the years by a meal at the luxurious and elegant Lespinasse. Eater recalled that Kunz's Asian fusion cooking "was groundbreaking at the time."