How Hot Dogs Helped Make Clara Bow Famous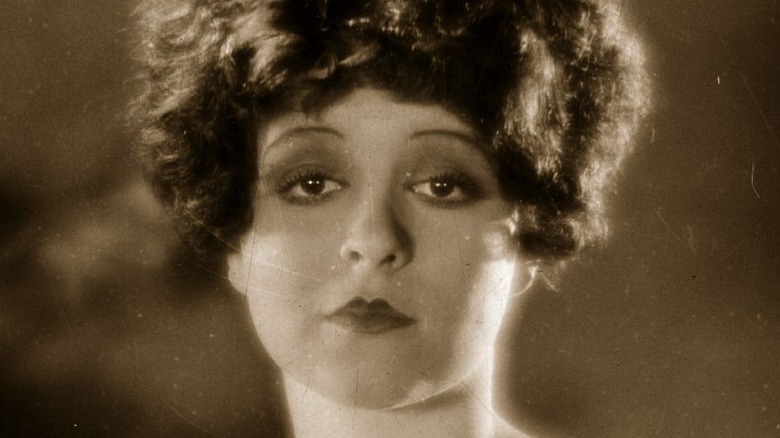 Hulton Archive/Getty Images
You've probably heard the term "It girl" at some point. It's pretty hard not to if you're even the slightest bit tuned into the lives of celebrities. The label has been used for nearly a century to describe the mega-popular actress or upper-class socialite of the moment — somebody who has achieved seemingly overnight fame for their talents, looks, and/or lavish lifestyle, and who is sought after by a widespread audience, per Savoir Flair. It girls are typically considered sex symbols and tend to become trendsetting fashion icons. Paris Hilton, Kendall Jenner, and Gigi Hadid are just a few examples of modern-day It girls (via Vanity Fair). But did you know that the first person to boast this Hollywood superlative was silent film star Clara Bow?
Clara Bow was a prominent figure of the Roaring Twenties and appeared in dozens of box office hits such as "Wings," "The Wild Party," and, of course, 1927's "It," from which the en vogue nickname originated (via IMDb). So, how did Clara Bow become such a desirable, stylish luminary during the Golden Age of Hollywood? Few people may know that she actually has a small renowned hot dog stand in Brooklyn to thank for her launch into stardom.
Before fame, Clara Bow worked at a famous hot dog stand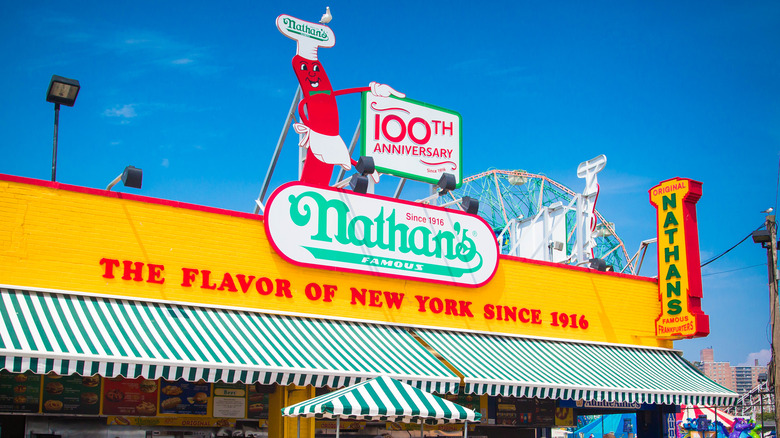 Colin Dewar/Shutterstock
In 1916, a Polish immigrant named Nathan Handwerker and his wife Ida founded Nathan's Famous, a hot dog stand in Coney Island, which is now one of the most famous food stands in the world, attracting tourists from every corner of the globe (via Nathan's Famous). He hired a redheaded Brooklyn teenager, Clara Bow, who would work after school slinging tasty franks for hungry customers to make extra cash, per Wide Open Eats. It was at this time that she was discovered, per A Slice of Brooklyn.
Just as Bow's star rose, so did Nathan's. The annual Nathan's Famous Fourth of July Hot Dog Eating Contest has been held at the original Coney Island hot dog stand every Independence Day since 1916. According to The Saturday Evening Post, the tradition began when four immigrants held a spontaneous hot dog eating contest to prove who was the most patriotic American.