Is McDonald's Open On Thanksgiving 2021?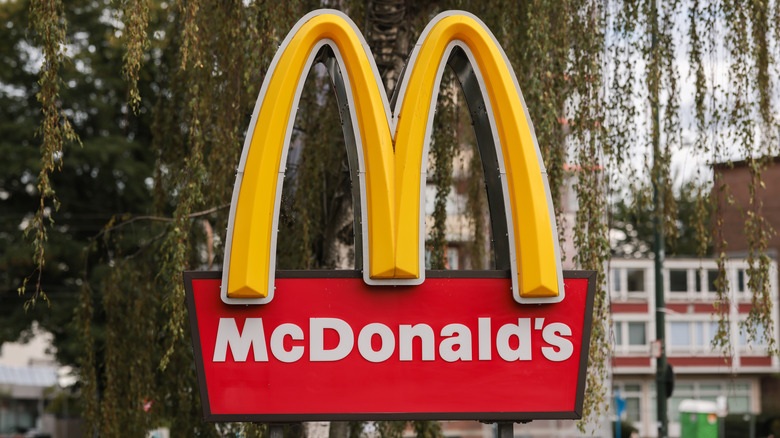 Jeremy Moeller/Getty Images
Thanksgiving 2021 is just a day away, and we know you can't wait to fill your plate with slices of roasted turkey, piles of mashed potatoes, and stuffing only made better with a little gravy. And, of course, there's the traditional cranberry sauce, the green bean casserole, the sweet potatoes, and all those glorious pies to top of this massive holiday meal. But as anxious are you might be for your Thanksgiving Day feast, you might be wondering if your favorite fast food stop, McDonald's, will be open for business so you can have your morning McCafe coffee and breakfast sandwich.
Well, the good news is you're not alone in your wondering. Per The Pioneer Woman, you aren't the only one who needs your café mocha, Egg McMuffin, and a couple of hashbrowns to achieve breakfast nirvana. According to Business Insider, even business billionaire Warren Buffet enjoys the Golden Arches every morning, ordering up a bacon, egg, and cheese biscuit that he gets using his McDonald's Gold card, which allows him to eat for free at the chain's franchises in Omaha, Nebraska. Unsurprisingly, inquiring minds want to know if this beloved quick-service restaurant is open and serving up their combos and McFlurries.  
It depends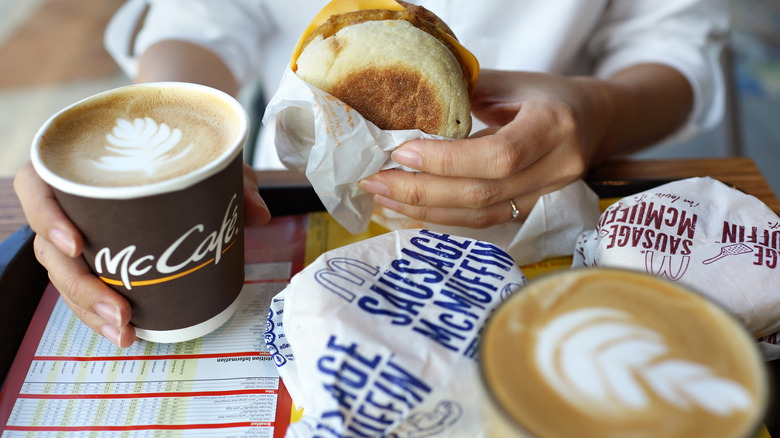 AngieYeoh/Shutterstock
According to USA Today, your local McDonald's may or may not be open. Super helpful, right? Delish shares that most McDonald's franchises will be open on Turkey Day. However, if you're craving your favorite meal from McDonald's or any of your favorite fast-food eateries, USA Today suggests the best course of action is to call and check, noting that limited wait staff and servers coupled with supply chain shortages could mean some will be closed. Additionally, Food Network explains that because such a large percentage of McDonald franchises are "independently owned and operated" — a whopping 95 percent of them — you should check their hours, as they may only open for a limited number so their staff can go home and enjoy the holiday with their families.
But if you are a lover of all things with an "Mc" in front, don't forget to tune in to the Macy's Day parade. Per the McDonald's website, Ronald McDonald is going to be flying high at the Macy's Thanksgiving Day Parade on November 25. All the fun starts at 9 a.m. regardless of where you live, and if you have the McDonald's app, you'll want to check out the deals the company is offering both during and after the parade.