The American Food Gordon Ramsay Wishes Was More Popular In The U.K.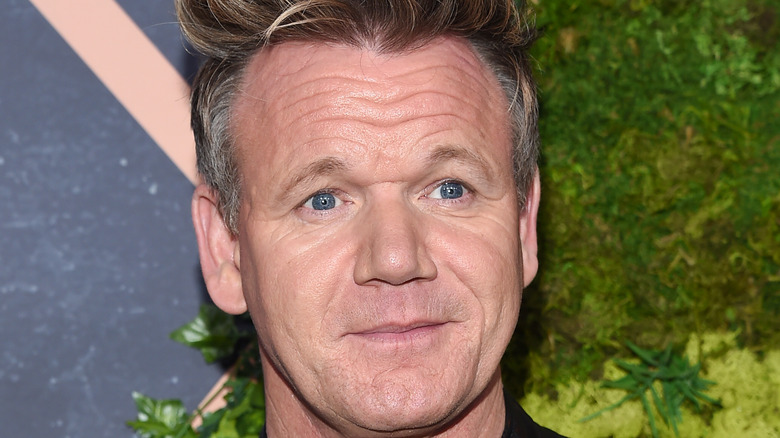 DFree/Shutterstock
Gordon Ramsay has cooked for world leaders like Vladimir Putin and Tony Blair, so he has worked with various international cuisines. In fact, in an interview with Stephen Colbert, the "Hell's Kitchen" star told Colbert that Putin was a "tough cookie" to cook for, but the President of Russia did, indeed, like the meal he prepared. Ramsay also cooked for Princess Diana in the 1990s (via Town & Country), and the Scotsman counts Victoria and David Beckham, along with supermodel GiGi Hadid, as friends (via Insider). And most recently, he had Instagram tongues wagging and fans freaking out when he posted a photo of himself with Post Malone.
Ramsay really has found a way to blend in with both the English and American pop cultures. But when it comes down to English breakfast vs. American breakfast, Ramsay told Insider that, "I stand by it. I swear by it. And it is one meal that I would ever eat as a last supper. It has to be a full English breakfast with extra baked beans." We get it. Loyalty to your beans is important when you are from the U.K. But during Ramsay's interview with Colbert, "The Late Show" host asked the celebrity chef what American foods he wished were more popular in the U.K. Ramsay's answer was kind of surprising.
It's a southern staple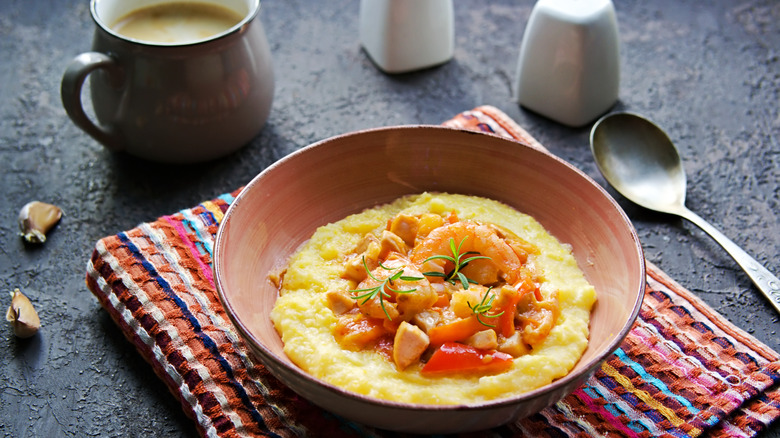 Natallya Naumava/Shutterstock
You might have thought Ramsay responded to the question with In-N-Out Burger since he has admitted to loving the fast-food restaurant. Wide Open Eats notes the "Kitchen Nightmares" host said, "In-N-Out burgers were extraordinary. I was so bad. I sat in the restaurant, had my double cheeseburger, then minutes later, I drove back around and got the same thing again to take away. I wish that they were set up in London because if there's one thing I miss flying out of LA, it's an In-N-Out Burger." But that wasn't his answer.
Instead, Ramsay told Colbert that he wished people in the U.K. served grits a little more frequently. Colbert seized on the moment to share a photo of the grits he made for a member of the show's band, John Batiste. Colbert shared what looked like a bowl of shrimp and grits with gravy and two bacon bunny ears. Batiste told Ramsay it was a "killer" dish, but Ramsay wasn't convinced. The chef said, "It looks terrible. It looks like someone puked in that. And then the two fingers up ... In the U.K., when someone gives you two fingers, it is not pleasant." Ramsay continues to explain that the "presentation is lacking," and it needs to be creamier with the addition of a bit of butter or parmesan cheese. But it looks good to us!