Tom Colicchio's First Job Was Also His Favorite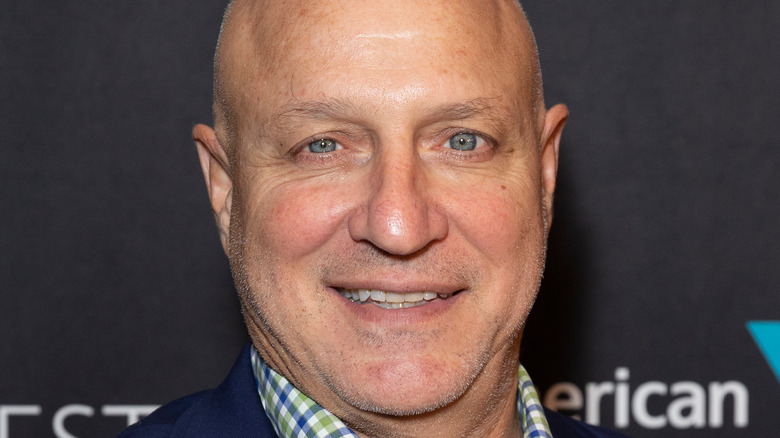 Lev Radin/Shutterstock
Some people try to forget their awkward teenage years, while others look back at those times with great nostalgia. After all, there was no rent to pay, no job to go to, and there were free meals at home every night. Tom Colicchio, for one, looks back during that time with great nostalgia, but not strictly for those reasons. In an interview with MarketWatch, he shared how he got his first job between 14 and 15 years old and how he's never had a better job since. This is saying a lot for a prominent television personality and renowned restaurant owner!
The job that Colicchio is so nostalgic about is that of a concession stand cook. His parents belonged to a swim club in his hometown of Elizabeth, New Jersey, which just happened to have a lunch stand. And this lunch stand would put him on the very path that made him a household name. "I was hired by the guy to help out and scoop ice cream and work the cash register, and within a week, I was cooking all the food. Best job I ever had," Colicchio shared. And it's no wonder why. Not only did he get to work in a pair of cut-off shorts and bare feet, but he was also being paid $275 a week at the age of 15!
Colicchio's interesting version of an apprenticeship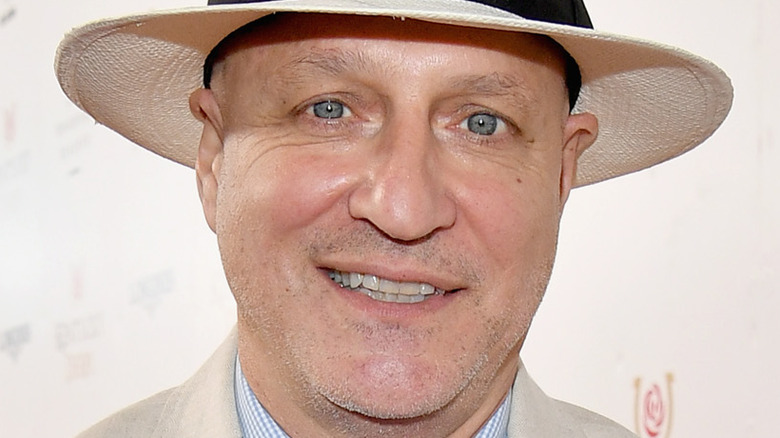 Dia Dipasupil/Getty Images
On top of starting his first cooking job at such a young age, Colicchio also had an interesting alternative to attending culinary school. In an interview with Restaurant Insider, he explained he decided to skip getting a formal education in the culinary arts after finding a book in his parents' house. Though he'd already been reading everything he could get his hands on in regards to cooking, it was Jacques Pepin's "La Technique" that helped him make up his mind.
Colicchio's father was a corrections officer at the county jail, and according to Colicchio, "La Technique" most likely found its way into the house directly from the jail library. Upon finishing the book's introduction, the words, "Don't look at this as a cookbook. Look at this as an apprenticeship," made a lasting impression on him. He decided to teach himself how to cook instead of getting training, and he eventually went from an ice cream scooper to one of the most famous chefs in America, all on his terms.