The Secret Ingredient Ree Drummond Uses In Her Chili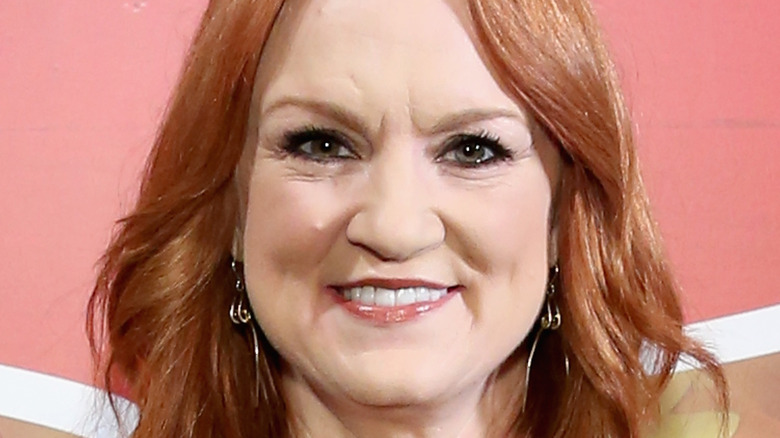 Monica Schipper/Getty Images
When the air grows a little chilly and football and soccer season get underway, there is nothing better to chow down on than a good bowl of chili. And luckily, Ree Drummond has just the chili recipe we all need. The Pioneer Woman said in a Food Network video demonstration for her "Simple, Perfect Chili" that it is a "cinch" to make, which makes us all ears. Not to mention, any recipe with the words "simple" and "perfect" in its name has to be tried. So, what makes this chili so delicious?
Drummond's chili recipe uses traditional chili ingredients like ground beef, garlic, tomato sauce, chili powder, cumin, oregano, and cayenne. And no chili is complete without beans. Drummond encourages viewers to use whatever they have in their pantry, but she uses kidney and pinto beans. But the Food Network star also adds a rather unconventional ingredient to this dish that, according to Taste of Home, really adds a lovely smell and flavor to the dish. And while there are plenty of ingredients you probably never thought to put in chili (such as coffee, chocolate, or sriracha, to name a few,) this is definitely the secret ingredient that makes Drummond's chili pop.
She includes masa harina, or corn flour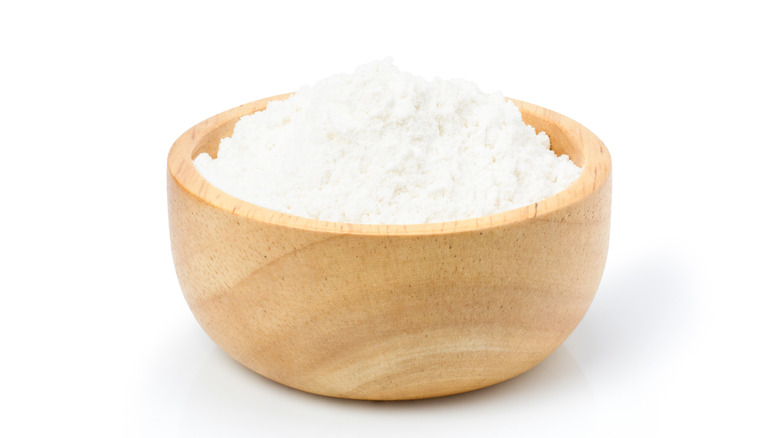 Nikcoa/Shutterstock
Drummond reveals in her video that to make her chili, you will need to add masa or corn flour mixed with water to thicken the dish's tomato liquid. She notes that it adds a "great corn flavor" as it thickens the mixture. The result is a thick, hearty, meaty dish worthy of the name chili. Taste of Home did not feel the masa was necessary because the chili was already thick, but the publication enjoyed the fragrance it added to the dish. They share that if you don't have masa in your cabinets, you can substitute cornmeal.
And no chili is complete without what Drummond endearingly calls the "fixins." Drummond sticks to items already in her pantry and refrigerator, such as tortilla chips, red onions, lime wedges, and shredded cheese. The celebrity cook definitely has a penchant for cheese, and in the video, she shares that you "got to have lots and lots of grated cheese when you serve chili." We couldn't agree more. Taste of Home recipe testers admitted they were initially skeptical about this recipe, but they gave The Pioneer Woman's chili a "glowing" 5 stars, and we think you will, too.