Wingstop's New Sauce Puts A Spicy Twist On The Classic Orange Chicken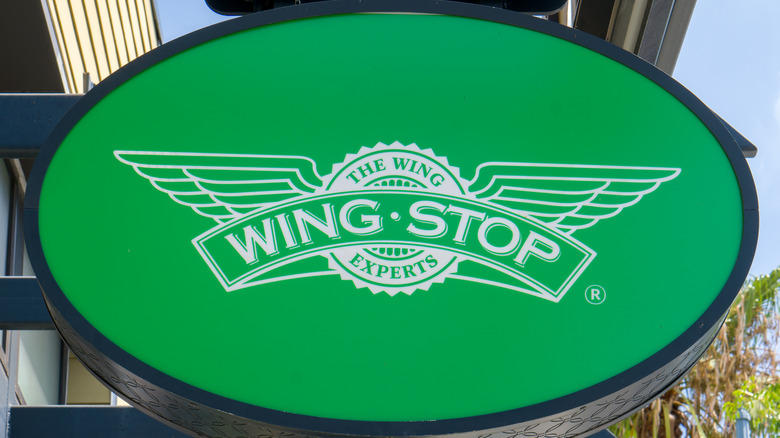 Ken Wolter/Shutterstock
It's the weekend, and your and your friends are in the mood for some classic "weekend food". You know, the kind that somehow tastes much better on a Friday or Saturday night than any other day of the week. Pizza? No. McDonald's? Nah, you can get that any time. Then someone in the group mentions the idea of getting wings — digging into some hot wings and blue cheese and some fries does sound pretty good. What better place to go grab a basket of crispy, saucy, and savory wings than your local Wingstop?
Founded in Texas in 1994, Wingstop prides itself on being the premier place to get your wings, chicken tenders, and anything else that can be drenched in sauces or rubs. With flavors such as Mango Habanero, Cajun,and scalding hot Atomic, you're bound to find something that suits everyone, from someone looking for the sweet to those who want a real tongue-burning challenge. 
You can even use Wingstop's personalized "flavor zodiac chart" to pick the right kind of sauce for you. Yet Wingstop isn't done experimenting with flavors, including the restaurant's newest creation that's oh-so-sweet but comes with the perfect kick of heat, too.
Wingstop introduces Orange Szechuan sauce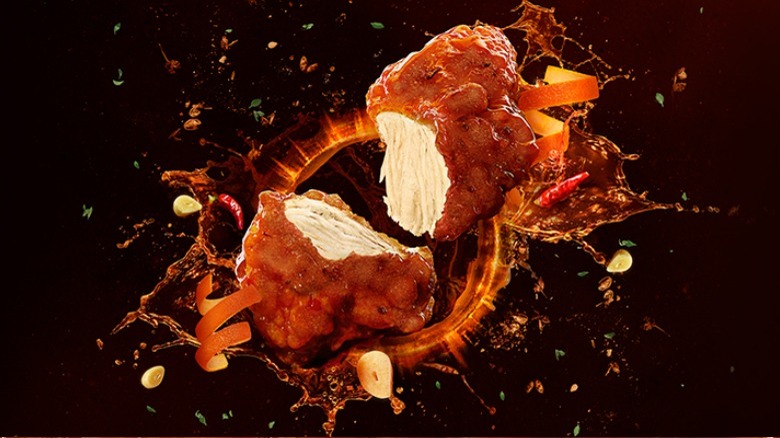 Wingstop
Combining the sweet citrus flavor of mandarin orange and the spice of Szechuan peppers, Wingstop is introducing its limited-time Orange Szechuan sauce. Marisa Carona, Wingstop's Chief Growth Officer, has bold expectations for the wing-focused chain's newest menu item.
"Orange Szechuan was a trending flavor request from our guests and listening to what they're craving is always part of our innovative approach. Our unique Wingstop take on Orange Szechuan creates a sweet and spicy flavor profile inspired by the most authentic ingredients," she said via press release. Carona ended by saying they "look forward to offering new and exciting flavors like Orange Szechuan for our guests to enjoy", hinting at more upcoming flavors.
This isn't the first new flavor introduced by Wingstop this year. According to Brand Eating, the chain introduced Jamaican Jerk BBQ in summer 2021, which combined BBQ sauce and Caribbean Jerk spices. This flavor was exclusively limited to Wingstop's digital-only restaurant, "Thighstop." Fortunately, the Orange Szechuan sauce with its sweet and spicy kick, is available at all Wingstop locations.