The Christmas Breakfast Casserole Vanessa Lachey Makes Every Year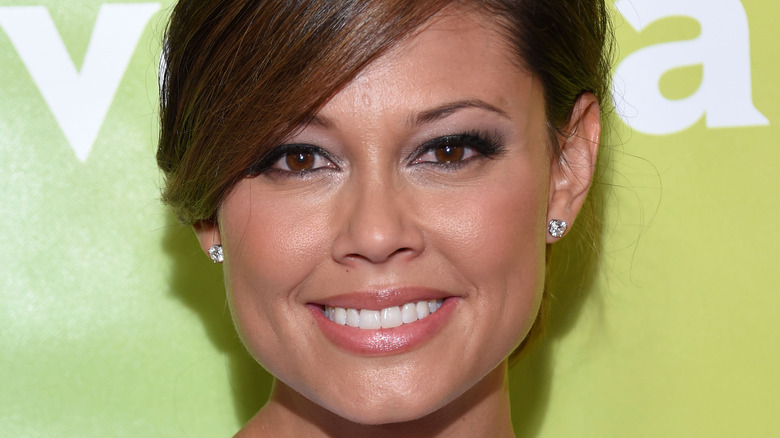 DFree/Shutterstock
We may receive a commission on purchases made from links.
Vanessa and Nick Lachey are quite the modern power couple. He's busy hosting the new singing competition "Alter Ego," while she's starring in the latest addition to the NCIS franchise, "NCIS: Hawai'i."The twosome even survived a stint of co-hosting the reality dating show "Love Is Blind," leaving the experience with their marriage intact, which couldn't have been easy. And yet, somehow, the couple's relationship has endured for some 15 years and counting — perhaps because, as Vanessa shared in her new book, "Life from Scratch" (seen on Amazon), she likes to take time for all those little rituals that make a house a home for her family, which also includes three children.
The book's subtitle, "Family Traditions That Start with You," shows that Vanessa's magnum opus isn't just a memoir, but is also meant as a how-to of sorts for other people who may not have well-established family traditions (or are just bored by the old ones). One beloved Lachey family custom involves kicking off Christmas Day with a quick and easy breakfast casserole. This is a dish that Vanessa originally prepared because, as she told Today, she just wanted some extra snuggle time.
This breakfast casserole can be thrown together in a jiffy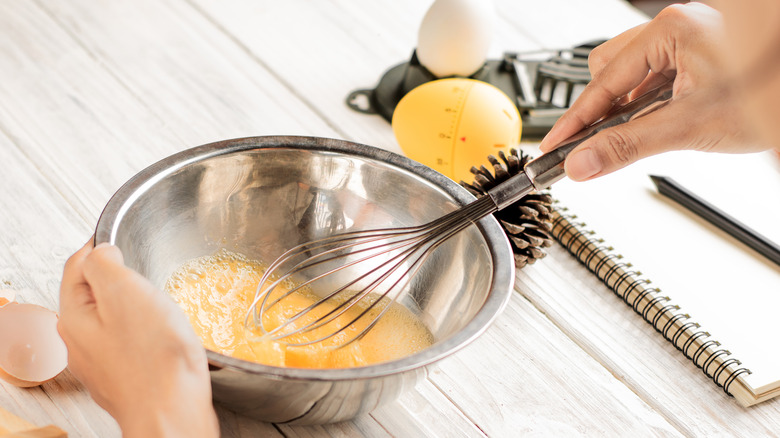 TKBstudio1985/Shutterstock
As Vanessa Lachey relates in her book, "Life from Scratch" (as excerpted by Today), her first Christmas with husband Nick was in 2006, and even though they had been dating for a few months by the time the holidays rolled around, they were still in that honeymoon stage where they couldn't get enough of each other. Vanessa was torn — while she says, "It was actually the first Christmas I'd spent with a significant other, and I wanted to make something special for Christmas morning," she confesses that she also didn't want to get out of bed early and put in a lot of work in the kitchen when she could be snuggling instead. She decided to pass on making a complicated soufflé, nor did she try to come up with something involving Nick's favorite vegetable like, say, sweet potato pancakes. Instead, she simply tossed together what she describes as "something that didn't require a ton of work."
Nowadays, the fact that this casserole is so easy to make may not net more time in bed for the busy mom, but it does allow for the kids to get in on the act. Daughter Brooklyn, whose name is now on the recipe, is tasked with laying out the biscuits. "It makes her feel so proud," says Lachey of her little sous chef, adding, "and she's now part of the tradition, which I love. "
How Vanessa makes her breakfast casserole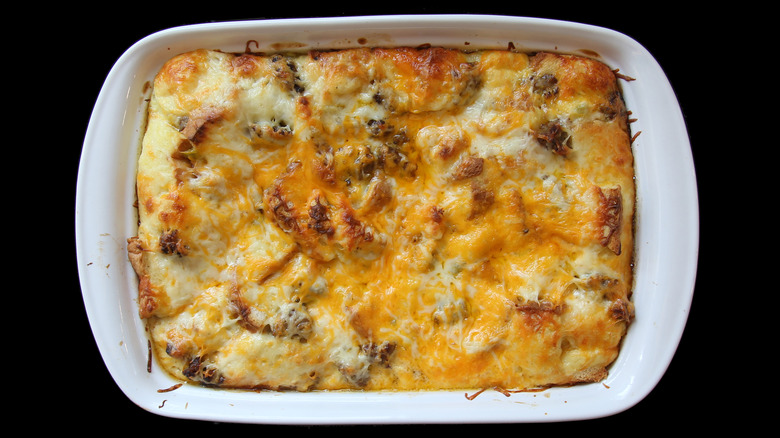 mikeledray/Shutterstock
Vanessa Lachey's breakfast casserole, or rather Brooklyn's Brunch Casserole, as it is known in "Life from Scratch" (via Today), is a variant on the basic breakfast strata. It's a recipe that Lachey admits is still evolving. She changes the bottom layer from time to time, saying, "Sometimes it's biscuits; sometimes it's potatoes; sometimes it's crescent rolls — but it's always delicious and easy."
The version of Lachey's recipe that she published in her book is one that makes use of store-bought canned biscuits that are cut into pieces and partially baked. They are then topped with sautéed onions, cooked and crumbled breakfast sausage, and eggs, and finished off with a layer of grated blended cheese. As Lachey says, "This will definitely warm you up during the winter months, and it's just as good the next day or as a late-night snack with ketchup." Well, that may be her condiment of choice, but there's no reason you couldn't eat yours with a different topping like salsa or Sriracha if ketchup and eggs aren't your thing. Either way, it sounds delicious and like the perfect way to wake up this holiday season.