Why You're About To See A Lot More Little Caesars In 2022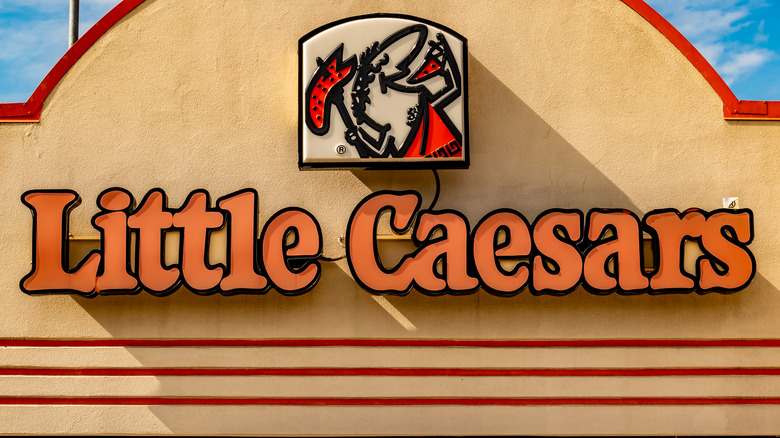 Bruce VanLoon/Shutterstock
If going out of your way to pick up some Crazy Bread is driving you crazy, then you may be in for some good news. Little Caesars is planning to add more than 200 locations across the country (via QSR), making all of your favorite menu items from the notoriously low-priced pizza chain that much closer. This is a positive development for the Detroit-based company, which reportedly closed 125 stores between 2018 and 2020 (via QSR).
A number of factors contributed to the expansion, not the least of which was the increase in pizza deliveries and sales during the pandemic. "The brand is resonating well, the pizza industry is obviously doing quite well, so we've taken advantage of that," said Little Caesars' vice president of U.S. development, Craig Sherwood. Sherwood told QSR that when it comes to growth, the time is "really, really ripe." So, let the Crazy Sauce flow! But, will your drive to get "Pizza! Pizza!" be any shorter? 
Little Caesars is adding stores far and wide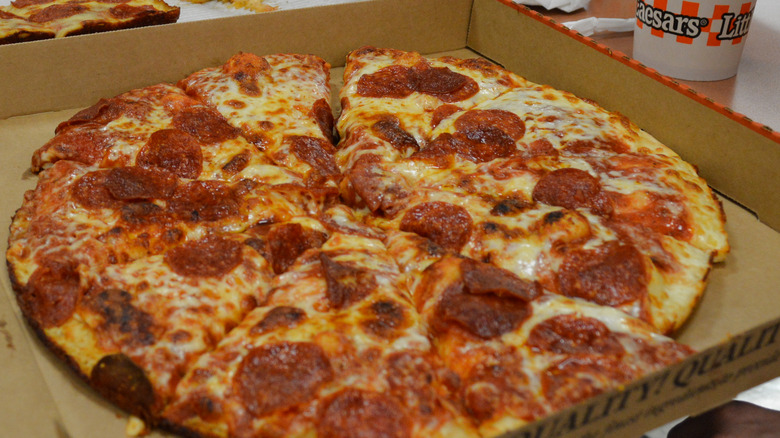 ScannableZebra/Shutterstock
One region of the country that will be getting more Little Caesars locations is the Pacific Northwest. The chain plans to open 50 venues by 2026 across two major cities in the area, Portland and Seattle, according to Pizza Marketplace. In April, the outlet reported Little Caesars was looking for franchisees in the area, adding that incentive programs were available for both veterans and first responders. If you don't live in the Pacific Northwest, don't pack your bags just yet.
New England is another location that will be seeing more Hot-N-Ready pizza. According to QSR, Little Caesars is looking at adding 50 more venues in the area. Meanwhile, St. Louis is expected to receive 35 more stores, and Tampa Bay can expect 30 new locations. In addition, at least 15 stores are being planned in the Mile-High City of Denver; 25 locations are expected to come to Charlotte, North Carolina; a minimum of 12 stores will be popping up in New York; and the Big Easy, New Orleans, may see as many as 10 new locations. 
Of course, this is good news for residents of all these places, because having a Little Caesars close by means pizza lovers can avoid those delivery fees and save money for the important things in life, like Cookie Dough Brownies.