Is Starbucks Open On Christmas 2021?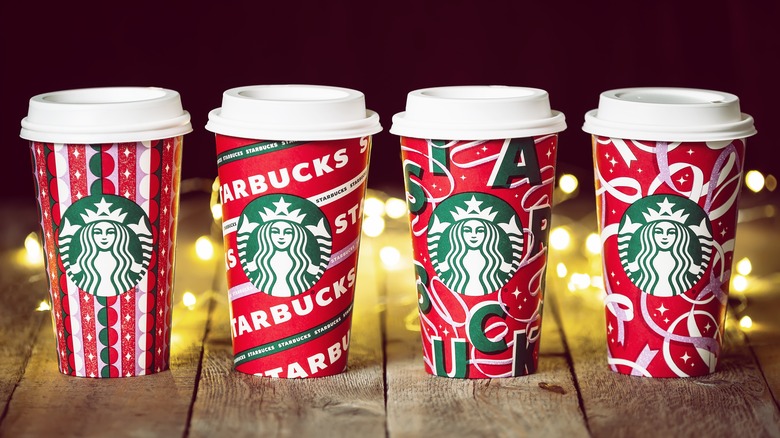 Leena Robinson/Shutterstock
It can be hard to get out of a routine, especially the ones that help us take on the day. If a morning cup of coffee from Starbucks is part of your every day, you're probably curious if the coffee shop will be open on Christmas Day this year. While not everyone celebrates the holiday, it's not unusual for stores and restaurants to close on December 25 to give everyone a little break, whether the day is spent with friends and family around a tree or just hanging out and relaxing.
"Starbucks stores are a gathering place for the entire community and customers use our stores to connect over coffee in different ways every day," a Starbucks representative said, per Delish.
Still, the question remains: Will be you be able to get a caffeine boost on your way to your celebrations or in the midst of your everyday routine come December 25? Here are the details you should know.
Hours will vary by location, says Starbucks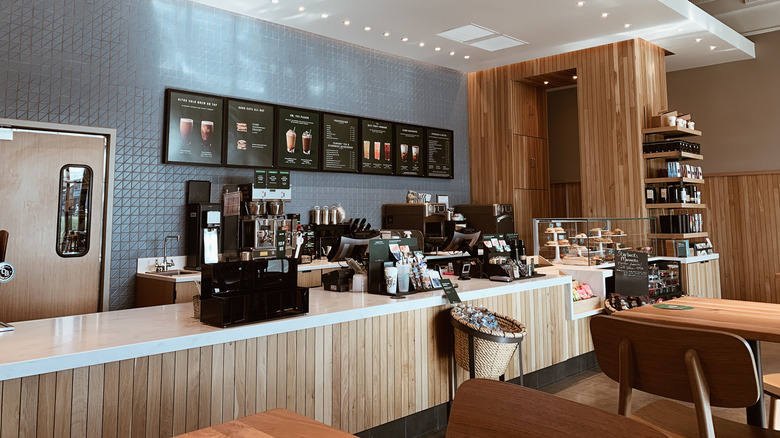 PJiiiJane/Shutterstock
According to the Starbucks representative, the hours will vary by store and location, but you can feel merry knowing the chance of getting your favorite latte on Christmas Day is pretty likely.
"We are happy to welcome customers on Christmas Eve and Christmas Day in select store locations. Store hours vary by location, and stores may occasionally adjust their hours based on business and customer needs," the representative explained, per Yahoo.
So, before you sidestep all the wrapping on the floor to head out to grab your caramel macchiato, it's probably best to call your local store ahead of time or ask the next time you're there about their holiday hours. If that particular store won't be open, it's still possible others around your community might be. 
The company also often updates their app showing a location's modified hours — something they did heavily when many stores were closed because of pandemic-related lockdowns, per the official website. So, if you've forgotten to ask beforehand and you're in desperate need of a caffeine fix on Christmas morning, simply check the Starbucks app as it's likely the adjusted hours will be up-to-date there — and, while on there, you can also see which locations offer drive-thru service in case you want to stay in your holiday PJs.