Only 17% Believe This Brand Has The Best Frozen Waffles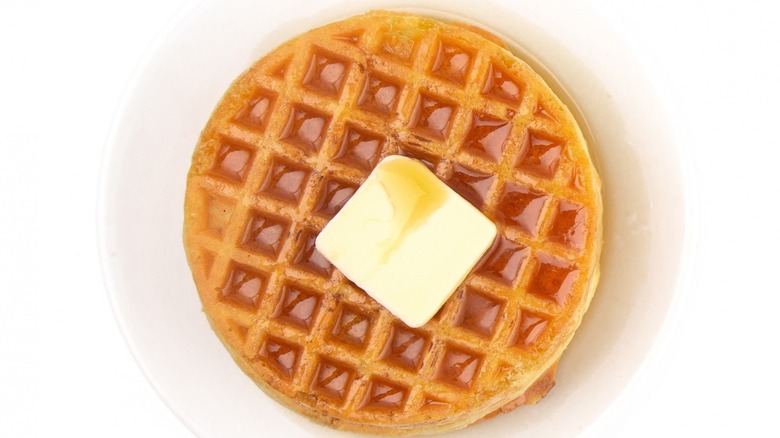 P Maxwell Photography/Shutterstock
We've all been there — you're craving golden brown waffles covered in melted butter and maple syrup, but you only have 15 minutes before you have to be out the door and head to work or school. Fortunately, you don't have to put in a lot of time and effort to enjoy this breakfast of your dreams. Enter frozen waffles. The pre-made circles of doughy goodness are the solution to any busy eater's morning rush. All you have to do is pop them in the toaster or microwave and, soon, you'll have a tasty, filling meal in seconds. Plus, frozen waffles are good for more than just your a.m. indulgences — they can be just as convenient for a snack or a little breakfast for dinner action, too.
While Eggo is by far the leader in frozen waffle sales in the United States (via Statista), there are plenty of other popular brands out there. But which one is best? Mashed polled more than 600 adults across the country to find out the number-one frozen waffle brand at the grocery store. There was one clear winner, but there was also an underdog. Here's which popular brand just 17% of people prefer.
Trader Joe's waffles won over just a handful of people in the poll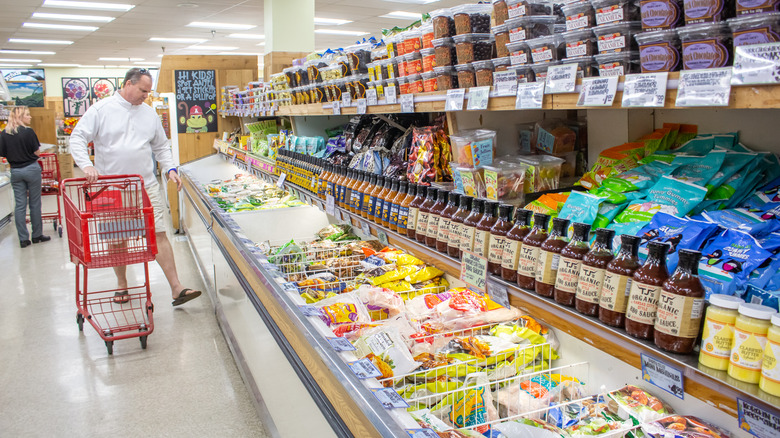 TonelsonProductions/Shutterstock
According to Mashed's poll results, Eggo was by far most people's favorite, taking a huge share of 65.07% of the votes. While that was no surprise, the rest of the options chosen were far distant from the top spot. Trader Joe's — an eternal fan favorite — only had 17.05% of the vote, making it the second most popular brand of frozen waffles. The quirky national grocery retailer offers multiple types of their frozen specialties, from multi-grain to classic Belgian to gluten-free to blueberry. "They're not homemade waffles, but they do the job for a quick and simple breakfast that contains a moderate amount of nutritional value," blog Two Cousins Haul It All explained. Freezer Meal Frenzy also called them a "basic, no-frills frozen waffle" that satisfies cravings.
As for how the other most popular frozen waffle brands stacked up? The third through sixth top picks were all pretty much neck-in-neck and included Annie's, which received 5.96% of respondents' votes. Whole Foods Market's 365 Organic brand nabbed 4.97% and Target's Market Pantry brand was picked as a favorite by 4.3%, while Van's — which is notable for offering gluten-free alternatives — was a favorite among just 2.65% of the people polled. While waffles are a universal favorite meal, people definitely have their opinions on the brands they prefer.