This Food Is Like A 'Newborn Baby,' According To Rocco DiSpirito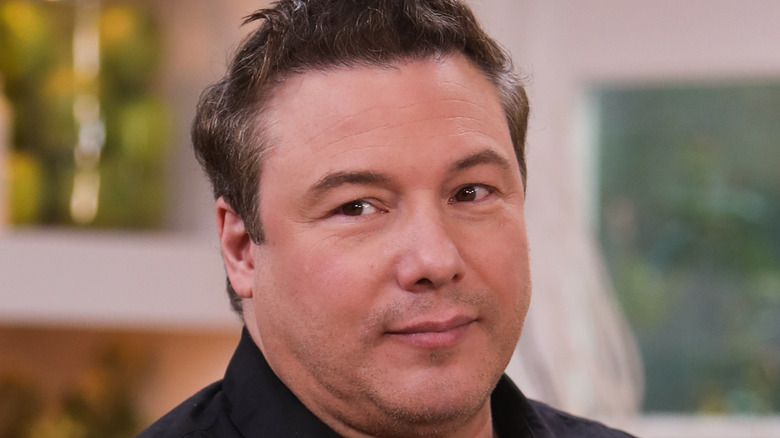 Paul Archuleta/Getty Images
In 1998, famed New York Times restaurant critic Ruth Reichl wrote of chef Rocco DiSpirito, "I have yet to taste anything on Mr. DiSpirito's menu that is not wonderful," per Grub Street. The observation reflects the thought and attention DiSpirito put into his offerings at Union Pacific, the New York City restaurant at which the chef became famous. Given the care DiSpirito puts into his food, it might come as no surprise that he likened one food to a "newborn baby." 
DiSpirito is a polarizing figure in culinary circles, with some asserting that he traded the art of cooking for fame, Thrillist reports. Indeed, DiSpirito did rise to celebrity chef status in the early 2000s with his own reality show, "The Restaurant" (via Rachael Ray In Season). According to Robb Report, DiSpirito has been largely out of the public eye in recent years, save for a brief high-profile comeback at Standard Grill in New York in 2019.
While Grub Street pointed out that DiSpirito is known for elaborate meals such as his signature raw scallops, that dish isn't what he was talking about with his comparison. So what dish did merit the comparison to an infant?
DiSpirito says risotto needs constant attention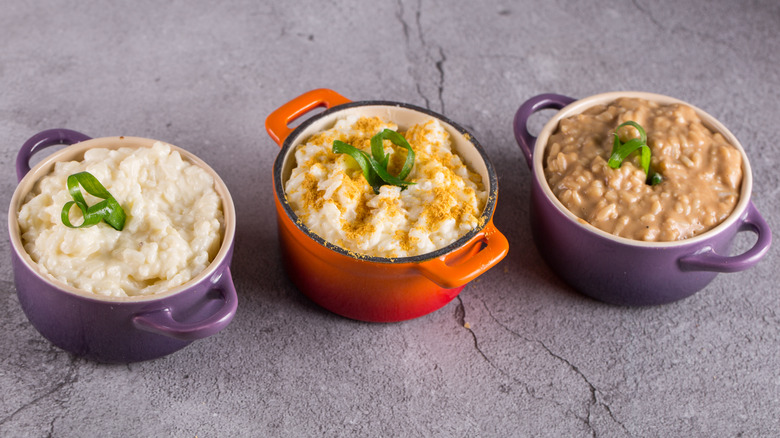 Estudio Conceito/Shutterstock
When the talented Rocco DiSpirito has some cooking tips or wisdom to impart, we listen. And when he compared the preparation of one food to looking after a "newborn baby," that certainly caught our attention. The chef was not referring to veal or lamb, but to classic Italian risotto. DiSpirito told AOL the comforting rice dish is his favorite meal to make, and that "[i]t requires focus. It is kind of like a newborn baby. You can never leave it alone and when you do it well it really makes people happy."
Want to cook risotto like Rocco? In 2018, Food & Wine shared a cooking demonstration by the famous chef and shared his technique for perfect risotto. Dispirito started by adding butter, olive oil, shallots, and garlic to a pot with straight sides. He cooked until the shallots were translucent to infuse "a delicate, perfumey flavor." He then added the rice, toasted the grains, and slowly poured white wine and chicken broth while stirring until each addition was absorbed. Risotto gets its creaminess only when it's constantly stirred. The process definitely required a lot of attention, as DiSpirito pointed out.
He even had another analogy for knowing when your risotto's done: It's ready when it "feels like a gummy bear," he says.