Why This Popeyes Buffet Closure Marks The End Of An Era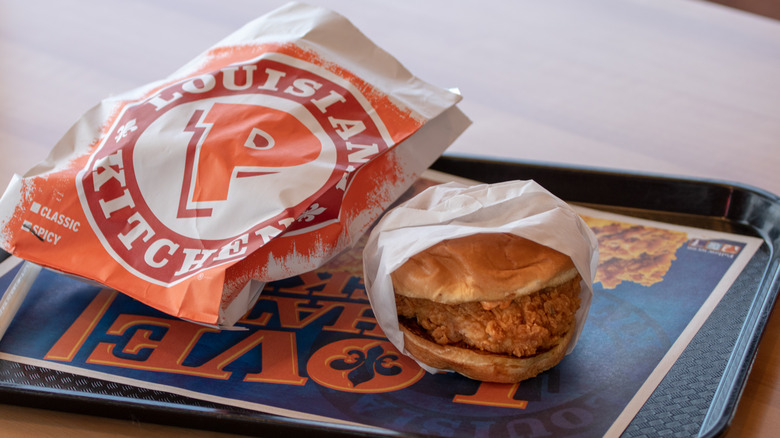 Tony Prato/Shutterstock
In February, an ESPN DJ lamented, "I felt my entire world slip right out from under my feet" after having a conversation with a manager at a Popeyes located at 1300 West Pinhook in Lafayette, Louisiana. The reaction may sound dramatic, but it was akin to what many fans felt upon hearing the same news: The world's only remaining Popeyes buffet in Lafayette, where you can fill up on all the fried chicken and biscuits of your dreams, may be closing forever. 
Indoor dining — especially buffet-style dining — was of course originally suspended at the beginning of the COVID-19 pandemic, but when restaurants opened again on a mass scale, most buffets like this Popeye's relic remained closed. In fact, The Real Deal reports that the number of eateries that have had to close because of COVID-19 is staggering: About 90,000 American restaurants have shuttered, which is roughly 14% of all dining establishments in the country. And, given the safety concerns particularly surrounding buffets in this hyper-health-conscious new world, it has caused many Popeyes devotees to wonder if this treasured mecca would ever reopen again.
Unfortunately, Food & Wine has now reported that, according to reports acquired from staff members at the Lafayette location, the buffet portion of the restaurant has been closed "forever" and there are "no plans to reopen."
The one and only Popeyes buffet will be missed by many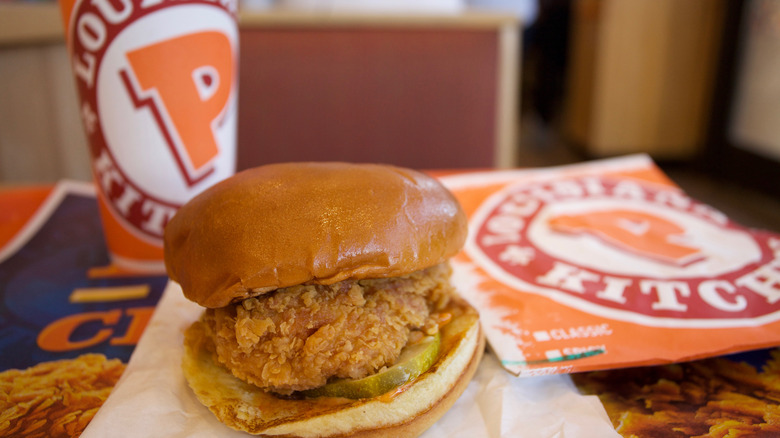 Elliott Cowand Jr/Shutterstock
Another radio DJ at Hot 107.9 also reminisced about Popeyes buffets of the past back in 2017. As he noted, going to this special edition of Popeyes meant that, for just around $10, diners could load up their plates with Louisiana-style favorites, icluding the choice of spicy or mild chicken, french fries, red beans and rice, mashed potatoes, biscuits, and gravy. In the article, the DJ asked one of the location's managers if he remembered correctly that there used to also be foods like tacos and spaghetti on the buffet, which the manager affirmed but said those options were discontinued when the restaurant was told they could only offer menu items on the buffet line.
While Louisiana locals and visitors mourn the loss of this great culinary and cultural institution, we can't help but remember perhaps the most famous fan of Popeyes, who might have been just as forlorn about the closure as the ESPN DJ. According to Food & Wine, the late chef Anthony Bourdain loved Popeyes so much, he would don a disguise to dine in the restaurants. "I have an unholy and guilty attraction to fast food macaroni and cheese. During the morning I get these horrendous cravings for Popeyes mac and cheese and I will often disguise myself to try to slip [in]," Bourdain said. ESPN also reported that Bourdain visited the Lafayette location on a few occasions. Celebrity chef or ordinary Joe, we can all agree that losing the last remaining Popeyes buffet is not only sad and disappointing, it's the end of an era.