Aldi Shoppers Are Calling Its Irish Cream Holiday Calendar A Hit
Aldi shoppers are calling its Irish Cream holiday calendar a hit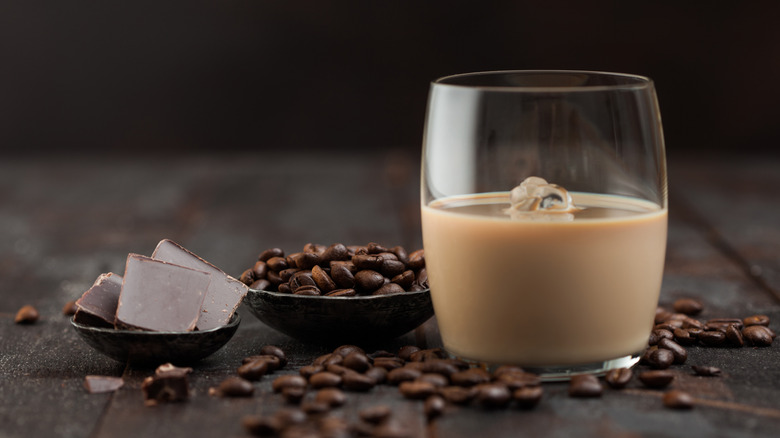 DenisMArt/Shutterstock
It may be the season of giving, but who doesn't enjoy getting something for themselves every now and then? Advent calendars are one way to treat yourself every day during the holidays, and if you're going to head anywhere to pick one up, Aldi has got to be the place. The German grocer has offered plenty of calendars to their customers this year to help them count down the days to December 25th (though, of course, you don't even need to celebrate Christmas to enjoy them). 
As Aldi shoppers will tell you, the chain's advent calendars often sell like hotcakes. Unless you're able to line up outside the store before the doors open every year on the first Wednesday of November -– which, according to Aisle of Shame, is known as "National Advent Calendar Day" within the Aldi fandom –- it is very likely that you won't be able to nab some of their more popular advent calendars, as they do not get restocked once they're gone (via Aldi).
Fortunately, fear not if you missed out on Aldi's elusive wine advent calendar this year, as the grocery store has re-stocked its shelves with two new alcoholic calendars to help you countdown the days to 2022, two of which were recently spotted by Aldi fan Instagram account @ohheyaldi. Taking to their page on Tuesday, December 7, the Instagrammer revealed that they had found the Sparkling Wine Countdown to the New Year, as well as Connellys 12 Days of Irish Cream, in stock at their local Aldi — the latter of which in particular appears to be a big win with shoppers.
Aldi's Irish Cream advent calendar makes a great gift, according to Instagram
Trade your turtle doves and golden rings in to count down the remaining days to Christmas with Connellys 12 Days of Irish Cream calendar, which runs for $29.99 and can be purchased in quantities of two at a time (via Aldi). Per Thrillist, the festive boxed set of sweet-tasting booze includes a mixture of classic and holiday flavored Irish Cream like hazelnut, peppermint, and sugar cookie that you can use to spruce up your coffee, hot cocoa, or ice cream, or even drink straight if that's what you prefer. 
Though only recently released, it appears that some shoppers have already been able to snatch the Connellys advent calendar. Instagram user @srminsta was one of them, though they didn't keep their purchase for themselves. "The Irish cream calendar was a big hit as a gift!" they commented on @ohheyaldi's post. 
We couldn't agree more -– we know we certainly wouldn't mind unwrapping a package of these tasty liqueurs and taking what one Redditor described as a "delicious journey" in the days before Christmas.