The Lunch That Changed Julia Child's Life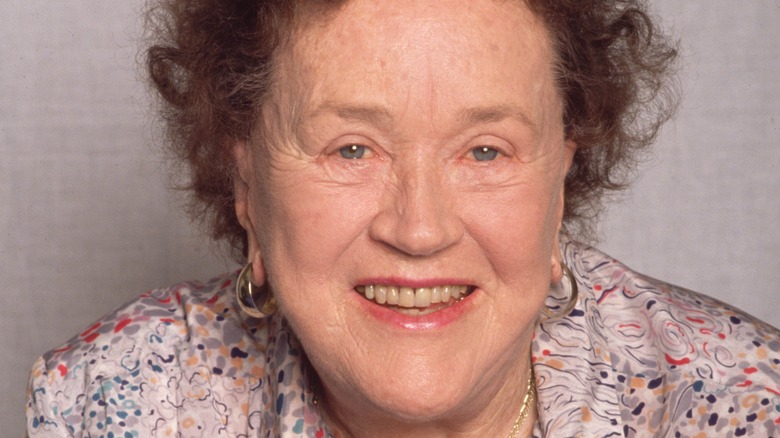 Francesco Da Vinci/Getty Images
Chef and television personality Julia Child is widely credited with popularizing French cooking among the American public. Her bestselling 1961 cookbook "Mastering the Art of French Cooking" and subsequent television show, "The French Chef" were so popular that they broadened culinary horizons for a generation of Americans (via Biography).
However, Child was not always set to become a famous chef. Born to wealthy parents in Pasadena, California in 1912, she attended an elite boarding school followed by Smith College. Although she could have lived comfortably as an heiress, Child took a job at a home furnishing company but, apparently fiesty even then, Child was fired for "gross insubordination." At that point, a career in food was not even on her radar.
Things started to change after she moved to Washington, D.C. to volunteer with a newly formed federal intelligence agency called the Office of Strategic Services (OSS), which would eventually become the CIA. Eager to travel, she took on overseas assignments in India and China (via Women's History). While abroad, Child fell in love with fellow OSS employee Paul Child and the two married at the end of the war. In 1948, Paul's acceptance of a position with the U.S. Information Service in Paris sent the couple abroad again. This move ultimately led Child to the lunch that not only changed the way she thought about food but also laid the foundation for a career spanning decades.
Oysters and sole were 'perfection'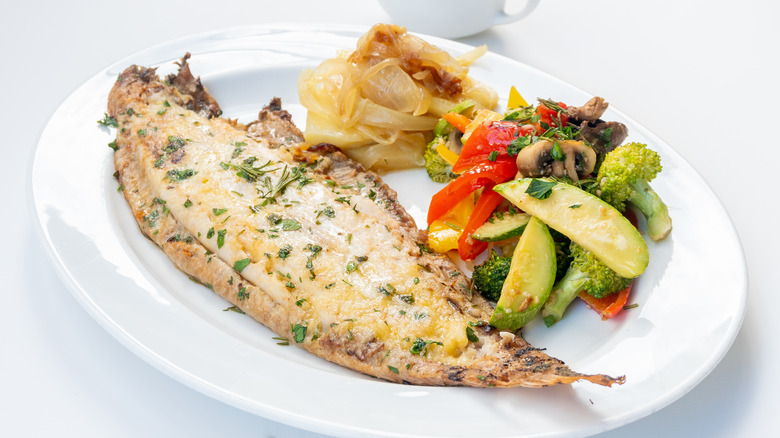 Mchiche Younes/Shutterstock
This defining moment in Julia Child's career happened while she and her husband were on the way to Paris, Mental Floss reports. In Rouen, France the couple indulged in a lunch that sparked Child's interest in food. She wrote about the meal in her book "My Life in France."
Before the multi-course lunch at Restaurant La Couronne in Rouen, Child was nervous the French staff and other guests would look down on her as a "rather loud and unserious" Californian, The Globe and Mail reports. But once the meal began, the "briny and smooth" oysters portugaises followed by sole meunière served "whole, perfectly browned in a sputtering butter sauce" inspired her. The meal was accompanied by a baguette and a green salad, followed by a dessert of cheese and coffee. Child later said, "It was the most exciting meal of my life."
Moved by the experience, Julia enrolled in a cooking course at the famed Le Cordon Bleu once she arrived in Paris. Afterward, Child and two classmates formed a cooking school of their own, L'Ecole de Trois Gourmandes, and the trio collaborated on the seminal book "Mastering the Art of French Cooking," which launched Child into fame.
Although we might never experience lunch at Restaurant La Couronne, we can recreate some of the delicious French foods that influenced the iconic star thanks to her many cookbooks.