This Is Ree Drummond's Secret For Perfect Chocolate Chip Cookies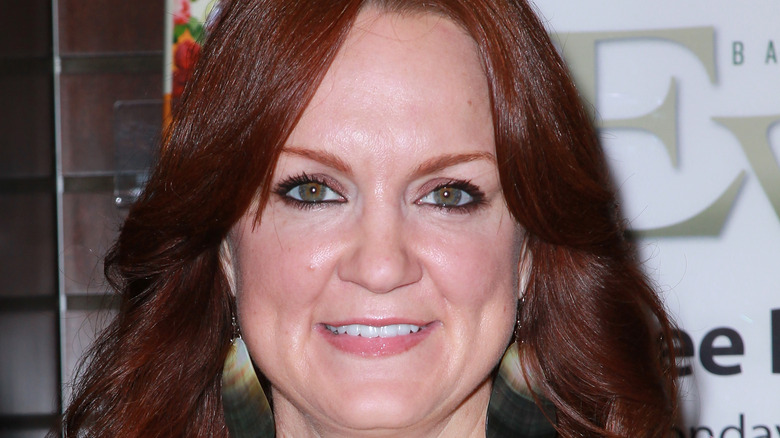 David Livingston/Getty Images
When it comes to chocolate chip cookies, Ree Drummond brings her "A" game because when it comes to these beloved cookies, there is no other game to have. In fact, according to Cravory Cookies, more than 53% of Americans prefer chocolate chip cookies over all other cookies. But what we love about the Pioneer Woman is how relatable she is when it comes to these popular treats.
Drummond revealed on her blog that she has three "variations" of chocolate chip cookies. That's right, the queen of comfort foods likes to mix it up. Her go-to recipe is for the variety she can make in 30-minutes, which she affectionately refers to as her Domino's Pizza version and to which she adds a nontraditional ingredient to make the taste pop: Flax seed. But Drummond also keeps her goey chocolate chip cookies and her chocolate chunk cookies in her baking repertoire. But what's the difference between the recipes?
When it comes to the "Super Easy" cookbook author's on-the-go chocolate chip cookie recipe, the celebrity cook doesn't mind using good old-fashioned packaged chocolate chips courtesy of her favorite chocolate chip brand. However, when Drummond is making one of the other versions, she turns to a different type of chocolate to create this cookie's signature goodness. In fact, we think this might be the secret to their perfection.
C is for chocolate chunks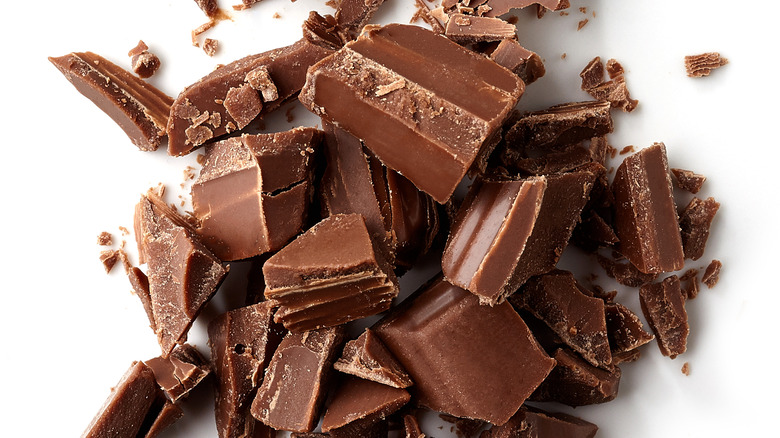 baibaz/Shutterstock
Drummond shared that when she is making chocolate chip cookies, she prefers to use big bars of baking chocolate and chop it up. In a video demonstration shared on YouTube, she says, "I've got 8-ounces of semi-sweet and 4-ounces of dark, so it's a really chocolatey cookie." We are already sold. But why baking chocolate when chocolate chips are so convenient? Drummond went on to say, "I just think chopped chocolate works so much better in chocolate chip cookies than pre-made chocolate chips do." And she could be right. 
Per Baking Bites, when you use chocolate chunks instead of chocolate chips, you get a better chocolate spread that allows you to enjoy a bit of chocolate each time you sink your teeth into one of these babies. However, the site also suggests that chocolate chips are just as good as chunks of this cocoa goodness when you are making cookies; it's simply a matter of preference for your discerning taste buds. 
But true to form, Drummond keeps all of her recipes for these cookies fairly basic because, as she explains, "The more simple the recipe stays, the better." And her fans agree. One reviewer of her chocolate chunk cookie recipe wrote, "I've been looking for the perfect chocolate chip cookie recipe for years. THIS IS IT! THE PERFECT CHOCOLATE CHIP COOKIE! Thank you for an absolutely amazing recipe" (via Food Network). We are breaking out the milk for dunking now.