Is McDonald's Open On Christmas 2021?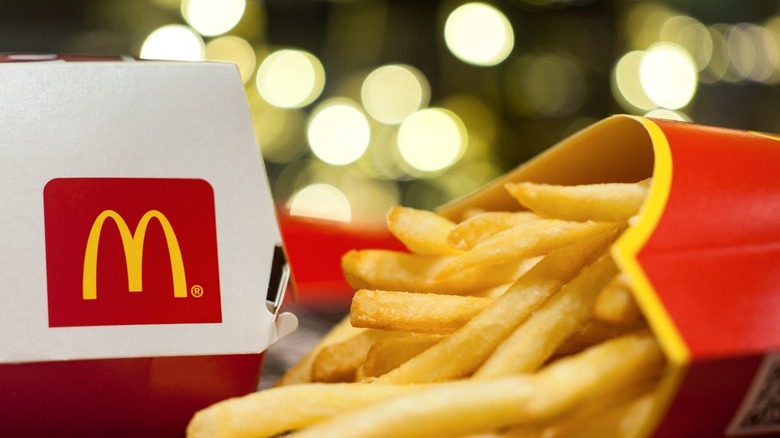 8th.creator/Shutterstock
Not only is McDonald's the largest fast food chain with more than 38,000 locations across the world according to their official website – but it's also the most popular, according to a UBS Evidence Lab report that found that 57% of those surveyed visit the Golden Arches at least two to three times a month (via Yahoo Finance). Everyone has their go-to order whenever they pull up to the McDonald's drive-thru. Maybe it's a classic Egg McMuffin with a crispy hash brown on the side for a daily commute to work. Or, maybe it's the meaty Big Mac or the OG cheeseburger with a side of the fan favorite McDonald's fries when you need a quick lunch on-the-go. Or maybe it's even a six-pack of chicken McNuggets when you just want a snack to tide you over.
Regardless of what you like, when you have a fast food craving, McDonald's is an easy choice. But, if you're thinking of treating yourself on Christmas Day, you might wonder if McD's is open this year — or, if will you have to wait until December 26 to get your fix. Here's what you need to know about McDonalds' holiday hours for 2021.
It all depends on the McDonald's location you are visiting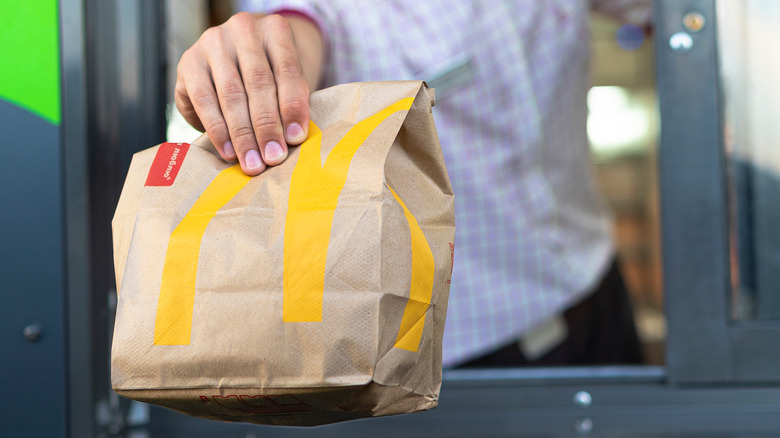 Gargantiopa/Shutterstock
If all you want for Christmas is a cheeseburger and an order of fries, good news — select McDonald's locations across the country will be serving food on December 25. However, not all restaurants will open their doors on the holiday. "Only a handful of McDonald's restaurants are open on Christmas Day," McDonald's explains in the FAQ section of its website. "Please refer to the restaurant locator to confirm if your local restaurant is open during the Christmas period." 
While you can use the online restaurant locator, as the company recommends, to find out your nearest McDonald's hours, it's also a good idea to call ahead to make sure the restaurant is open before you make the trek over on the holiday — and it's important to note, some locations may be open but with limited hours on Christmas Day.
"Most McDonald's are franchises, meaning that the independent owners can decide their hours, so there's a chance that your local branch will be open, but it's not a guarantee," The Pioneer Woman blog explains, having confirmed the above with a McDonald's representative.