This Is The First Meal Trisha Yearwood Ever Made Garth Brooks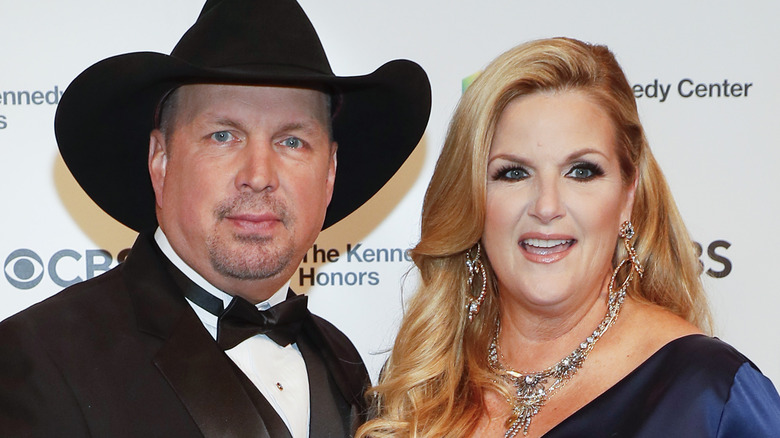 Paul Morigi/Getty Images
Cookbook author and musician Trisha Yearwood and country singer Garth Brooks have connected over good food throughout their relationship. As per People, when Yearwood was writing one of her cookbooks, her husband was very helpful and gave her as much feedback as she needed. She said that he didn't shy away from being honest with her. She recalled, "He's not going to just say, 'Everything's great.' If he tells me something needs something and needs more this or that, I'm going to get mad first but he's also usually right."
Also, Brooks ended up influencing his wife a little bit and there was a unique recipe in the book thanks to him. The author mentioned that he once requested a "breakfast lasagna." She agreed and made the dish with ingredients like eggs, peppers, and sausage accompanied by cheese sauce. Also, if you've been wondering, when Yearwood created a dish for the singer for the first time, it was rather memorable (via Good Morning America).
Trisha Yearwood made her now-husband a pasta dish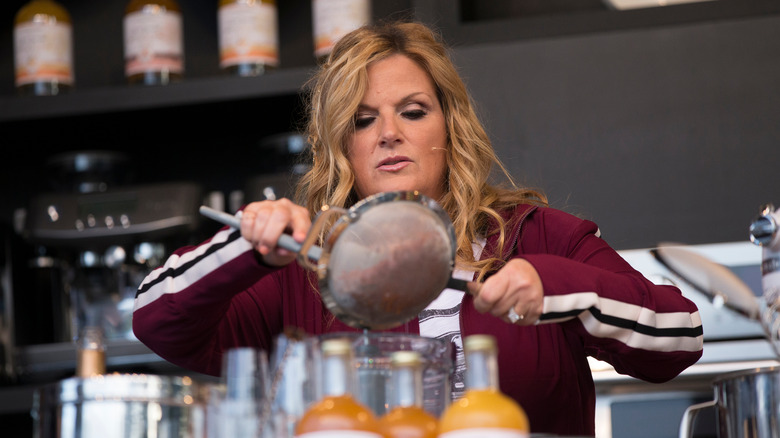 Sterling Munksgard/Shutterstock
What did Trisha Yearwood surprise Garth Brooks with when she cooked for him for the first time? According to Good Morning America, it was a yummy pasta dish called fettuccine Alfredo. Looking back, Yearwood said that it was in the beginning of their relationship and she thought that she would make something for Brooks and impress him with her culinary talent. However, when she prepared the dish, she ended up with an extremely thick Alfredo sauce which was not a part of the plan.
Always the gentleman, Brooks helped himself to a massive portion of the pasta. Yearwood said, "I don't know if he finished it all, but it was so rich and filling he almost fell asleep in his plate!" So cute. She added that her husband doesn't remember what happened at some point during the meal. She explained, "He says he has no memory at all from about halfway through the meal until he woke up hours later on the couch." Hehe.