This Is Scott Conant's Favorite Christmas Song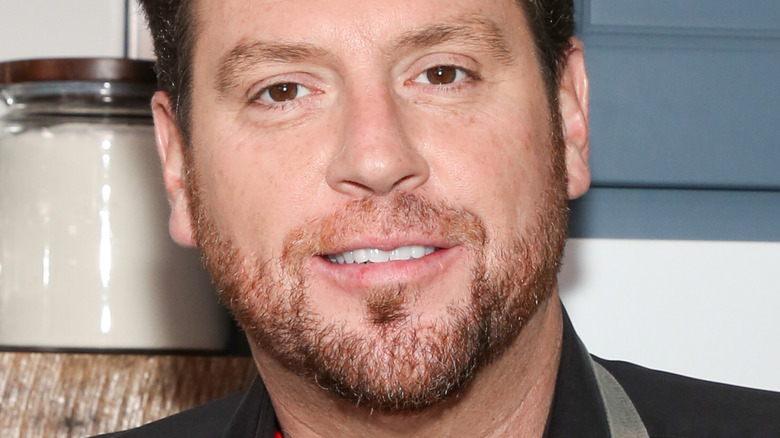 Paul Archuleta/Getty Images
TV personality and hotshot chef, Scott Conant, is admired in the food world. If you haven't heard of him before, it's likely because you've never turned on the Food Network show, "Chopped," where he's a judge. He's also an entrepreneur and owner of three restaurants and has written four cookbooks focused on Italian cuisine, including "New Italian Cooking," "Bold Italian" and "Peace, Love, and Pasta," according to his website. 
In addition to his success, Conant is generous in sharing his mastery with fans, like he did with "The Scarpetta Cookbook," in which he not only described his artful cooking techniques, but also gave instruction on "everything from ingredient shopping to tips on entertaining at home." 
Although it can be easy to put celebrity chefs on pedestals, they are human just like the rest of us. For example, Conant's favorite late-snack is just a down to earth bowl of popcorn. And Conant's most memorable meal? It wasn't so much the food, but the entire experience that he loved, or as he put it, "The balance of flavors, the creativity, the soulfulness, the service, the execution — all of it was perfect." Who can't relate to that? 
When it comes to the holidays, Conant has been just as forthcoming, including about his favorite song at this festive time of year.
Scott Conant actually has a favorite Christmas album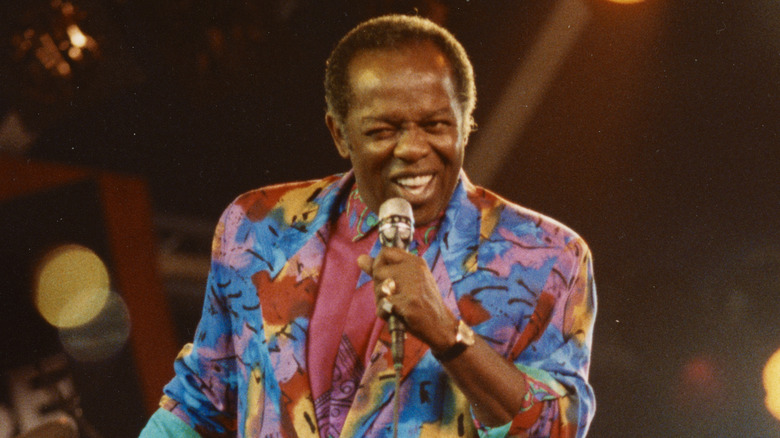 Heritage Images/Getty Images
When the month of December rolls around, there's no denying that it's the holiday season. You're likely reminded of this whenever you enter any shopping center, store, or even restaurant, where you're bound to see holiday decorations abound, and hear holiday tunes blasting out of the Muzak, all designed to remind you that it's the gifting time of year. For Scott Conant, there's a specific Christmas groove he likes to get down to as he prepares for the festivities. 
Asked by Food Network what his favorite song is, the characteristically generous Conant offered up not just one tune, but an entire album. "If you've never listened to the Lou Rawls Christmas Album, it's a great album," the "Chopped" star shared. Rawls (above) isn't exactly a household name in terms of holiday tunes, but he's a giant among R&B and soul singers. And even if you don't know his name in general, you almost definitely know his hit track, "You'll Never Find Another Love Like Mine," a ubiquitous classic that's been featured in everything from "Veronica Mars" to "Ice Age: Dawn of the Dinosaurs" to "South Park" to "The Wire," according to TuneFind.
So this year, maybe give the endless loop of Mariah Carey's "All I Want For Christmas Is you" a break and check out Conant's suggestion. You just might... find a new holiday favorite.