The Popular TV Series You Forgot Trisha Yearwood Had A Cameo In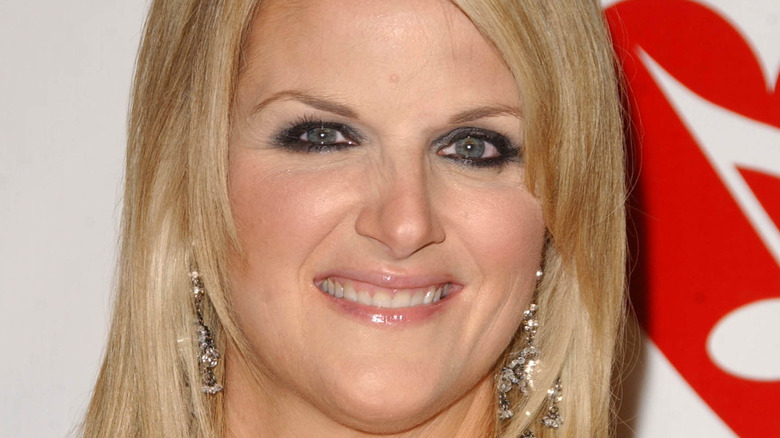 s_bukley/Shutterstock
Trisha Yearwood has seemingly done it all. The country music icon has topped the charts with songs like "She's In Love With The Boy," has won awards from the Academy of Country Music, and been honored with Grammys (via All Music). Yearwood even received an Emmy for her Food Network show, "Trisha's Southern Kitchen," in which she shows off a cooking prowess that's also behind her bestselling cookbooks. And of course, she's married to country legend Garth Brooks who is more like her co-pilot. Yearwood revealed to People.com that her husband isn't afraid to give her feedback when it comes to her cooking, saying, "He's not going to just say, 'Everything's great.' If he tells me something ... needs more this or that, I'm going to get mad first, but he's also usually right."
Yearwood is definitely a force in the entertainment industry regardless if she is singing or cooking or doing both at the same time. But, did you know the author of "Trisha's Kitchen: Easy Comfort Food for Friends and Family" has also tried her hand at acting? In fact, what many love about her cameo in a very popular television drama is how much it paralleled her real life.
She appeared as herself on "Nashville" as an award presenter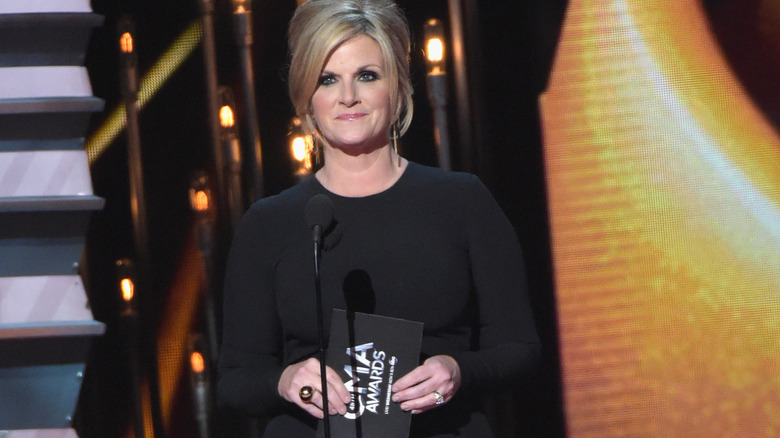 Rick Diamond/Getty Images
According to Taste of Country, Yearwood had a cameo in the popular television drama "Nashville," which starred the likes of Connie Britton and Hayden Panettiere. Per IMDb, the series (which wrapped in 2018) followed the juxtaposition of a successful country music star and the rise of a young star with Music Row city as its backdrop. During Yearwood's one-off appearance, she played herself presenting an award at the Country Music Association awards ceremony. Coincidentally, Yearwood presented at the real show just weeks later.
Yearwood shared her experience of appearing on TV with "Rolling Stone Country" in 2014, and was surprised with how the real CMA show compared to the fictional version. She said, "It's actually very similar. The only difference is I'm not in a gown and full hair and makeup at 10 o'clock in the morning. But you look at the teleprompter and you rehearse what you're going to say. If you're presenting [an award], it's a pretty easy gig. This is good; it will be good rehearsal for me for the actual CMA Awards in a few weeks." Yearwood went on to reveal to the magazine that, while she doesn't watch a lot of television, she did follow the "Nashville" storyline and enjoyed it.