Is Kroger Open On New Year's Day 2022?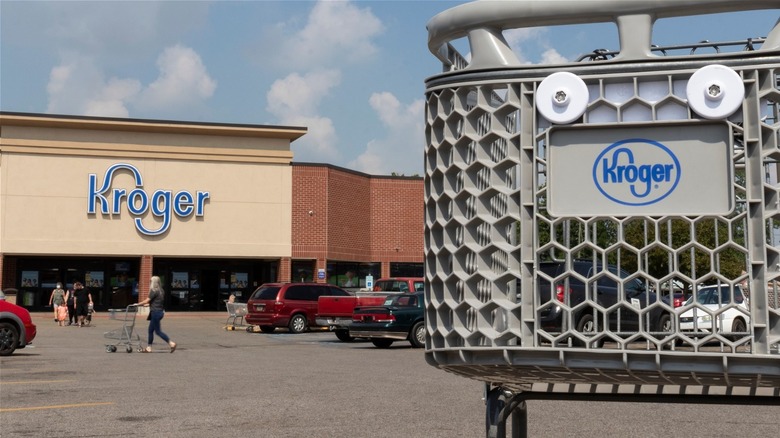 Jonathan Weiss/Shutterstock
When it comes to shopping for your weekly groceries, there's no shortage of stores to choose from. Maybe you like Wegmans. Maybe you're more of a Giant person. Maybe you prefer Trader Joe's. Or maybe, if you're like a lot of Americans, you're a big fan of Kroger. According to Business Insider, Kroger is the United States' biggest grocery store chain, with more than 2,700 locations across the country and raking in around $132.5 billion in sales in 2020 alone. Kroger Precision Marketing even reports that 9 million people shop at the retailer every single day. It's also part of a larger Kroger Co. Family of Stores that include King Soopers, Fred Meyer, and Ralph's (via the Kroger website).
Given the popularity of the mega grocery store chain, you might expect it to always be open. But with most stores, the upcoming holidays can affect regular operating hours. Will Kroger be open this year on New Year's Day? Here's what you need to know about the store's holiday hours and whether or not you can shop at Kroger on January 1, 2022.
Some Kroger stores may be open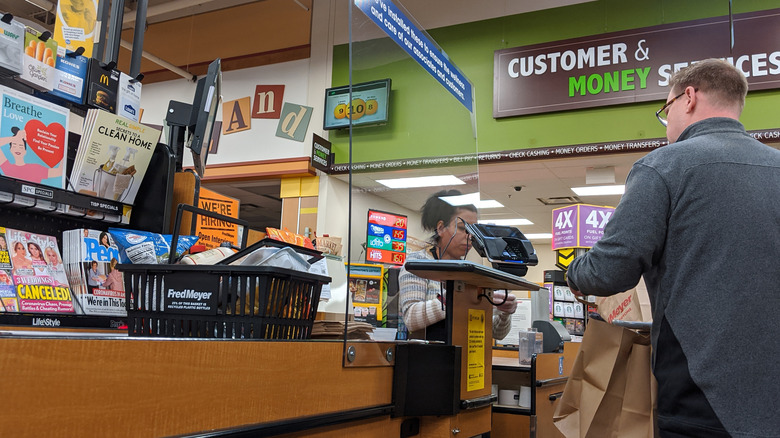 Colleen Michaels/Shutterstock
There are a lot of reasons you might want to head to your nearest Kroger on New Year's Eve or New Year's Day. Maybe it's December 31 and you're hosting a party — and at the last minute, you realize you don't have enough drinks or enough shrimp cocktail to keep everyone happy. Or maybe it's January 1 and you wake up hungover, and all you want is bacon and eggs — but you're out of both. If you're hoping to make a Kroger run on either day, you may be in luck. 
Kroger was open on day one of 2021 (via USA Today). And while it hasn't officially announced its New Year's hours for 2022, Delish reports that the grocery store will be open on both December 31 and January 1. However, you'll want to call ahead to check the hours of your local Kroger store before visiting, just in case the hours are limited due to the holiday. You can use Kroger's online store locator to find the phone number for your neighborhood grocery store.