Is Walmart Open On New Year's Day 2022?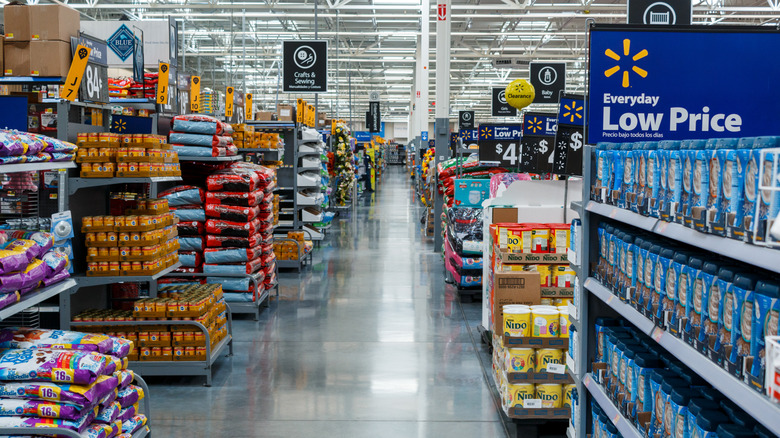 Chekyravaa/Shutterstock
Along with Amazon, Walmart is one of the largest, most well-known retailers in the world. It has more than 4,700 locations across the United States alone (via Statista), and, according to the Walmart website, the chain has some 265 million customers weekly around the globe. It seems that there's nothing you can't get at Walmart. From groceries to home goods to clothing to electronics, it's a one-stop-shop for almost everything you could ever need. And with famously low prices — especially if you shop for one of its store brands — it's no wonder that it's so popular among American shoppers.
With the upcoming holidays, many people are trying to plan out their last-minute shopping trips — including a stop at Walmart. But is the mega-retailer open on January 1, 2022? Here's what you need to know about the company's holiday hours this season and whether or not your local Walmart will be open on New Year's Eve and New Year's Day.
Call ahead to check your local Walmart's holiday hours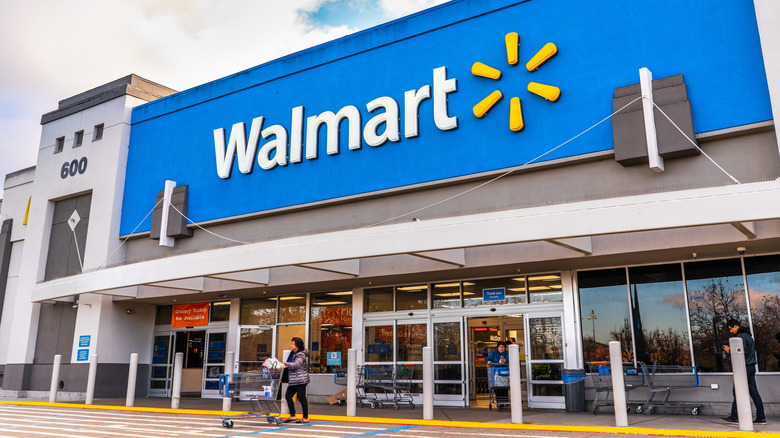 Sundry Photography/Shutterstock
If you have big New Year's Eve plans — or even if you're just planning to watch the ball drop at home — chances are you might need to make a run to Walmart. Maybe you need festive party favors for a last-minute party invitation or maybe you want to snag a 2022 planner on January 1 to kick off your New Year's resolutions. Regardless of the reason, if you want to head to Walmart over the holiday, you're in luck: representatives from the mega-retailer say that Walmart stores will be open on both December 31, 2021, and January 1, 2022. "All Walmart stores will be open during normal business hours New Year's Eve and New Year's Day," a spokesperson told Good Housekeeping.
However, be aware that those operating hours will vary by location, so it's best to call your local store to find out when it's open before you drive over there. You can use Walmart's online store finder to find the store nearest to you.