These Convenience Stores Are Giving Out Free Coffee On Christmas Day 2021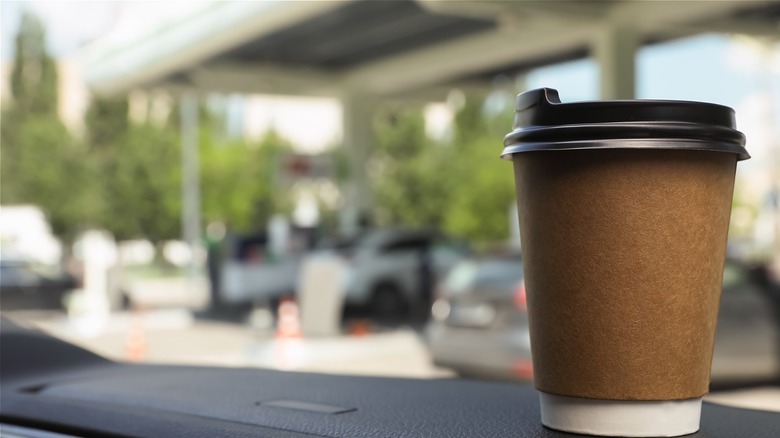 New Africa/Shutterstock
For many of us, Christmas Day is a busy day. Maybe you have the day off and plan to spend it at home with your family, waking up at 5 a.m. to the sounds of kids screaming "Santa was here!" and staying up late for a delicious holiday dinner. Maybe your loved ones live in a different state, and Christmas requires an early morning to drive to your destination. Or maybe, you're an essential employee who's working on the holiday, handling the crowds of people who are going out to eat or who are admitted to the hospital.
Whatever your Christmas plans are, chances are you're going to need a lot of energy to tackle the day. And while a hearty breakfast is a great way to fuel up, you might want a little extra boost. For that, a cup of coffee is in order. While you can brew a cuppa at home or hit up the nearest Starbucks drive-thru (some of which will be open, per Yahoo! Finance), you can also get free coffee at a handful of convenience stores across the country. Here's how to get your free cup over the holidays.
You don't have to purchase anything to get a free coffee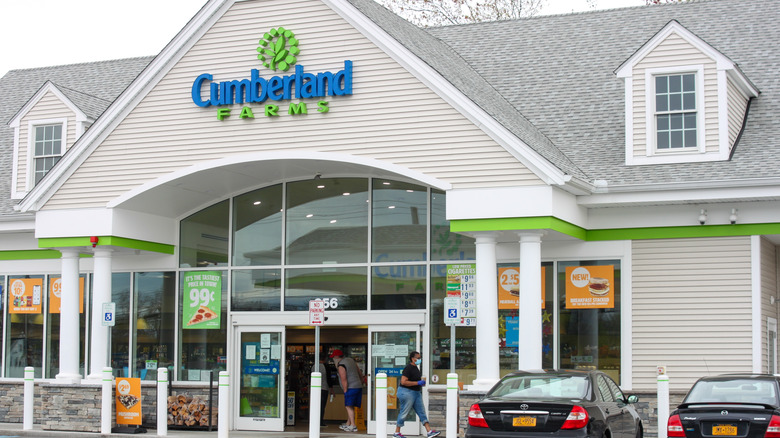 Wirestock Creators/Shutterstock
Whether you're driving to work or road tripping to Grandma and Grandpa's house — or just need an excuse to get out of the house for a few minutes — there are a handful of popular convenience stores handing out free coffee on Christmas Day. A statement to Mashed revealed that the following places are giving away free cups of coffee on December 25: Turkey Hill, Quik Stop, Cumberland Farms, Tom Thumb, Kwik Shop, Minit Mart, Certified Oil, Fastrac Café, and Loaf N Jug. 
The stores open at 8 a.m. on Christmas, and the offer remains good through close. You can snag any size coffee — from small to large — and, if iced coffee is more your thing, you can get that for free, too. The best part? You don't have to buy anything. Note, however, that it's limited to one free coffee per customer, so don't plan to pick up a round of drinks for the whole family. Psst: You can also snag free coffee on Christmas Day at Royal Farms if you're a RoFo Rewards member (via Globe Newswire).