Duff Goldman Was In Star Wars And We Never Knew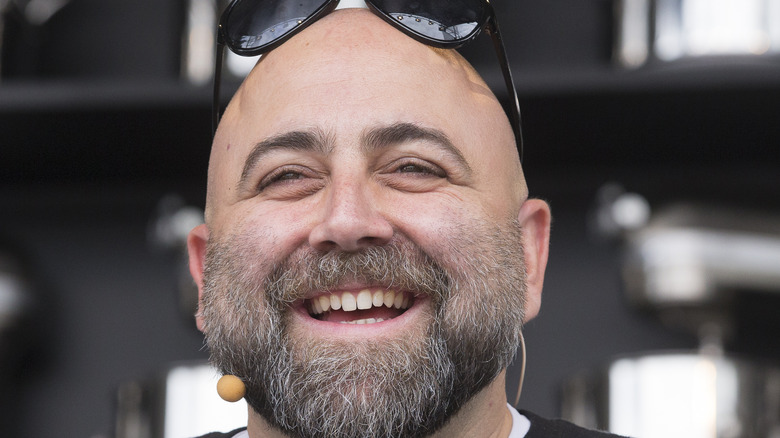 Sterling Munksgard/Shutterstock
Duff Goldman is a world-renowned pastry chef and baker most well known for his shows, including "Kids Baking Championship" and "Buddy vs. Duff," where he constantly puts out show-stopping cakes and confections. According to Food Network, Goldman has been cooking since he was four and got his first job at a bagel shop at just 14. Many years later, Goldman opened Charm City Cakes in Baltimore, Maryland, which went on the be the setting of his hit show, "Ace of Cakes."
While competitive TV baking and science fiction might not have an obvious connection, Goldman has a history of having a hand in both. In a 2020 episode of "Buddy vs. Duff," the saccharine duo competed to celebrate Star Wars Day by creating elaborate cakes celebrating this science fiction classic (via IMDB). But this wasn't Goldman's first brush with the popular science fiction franchise. Over a decade earlier, on "Ace of Cakes," Goldman and the crew designed an elaborate cake for the wrap party to commemorate the TV series, "The Clone Wars." And Goldman's involvement with "The Clone Wars" and the "Star Wars" universe didn't end there.
Duff Goldman voiced a droid in The Clone Wars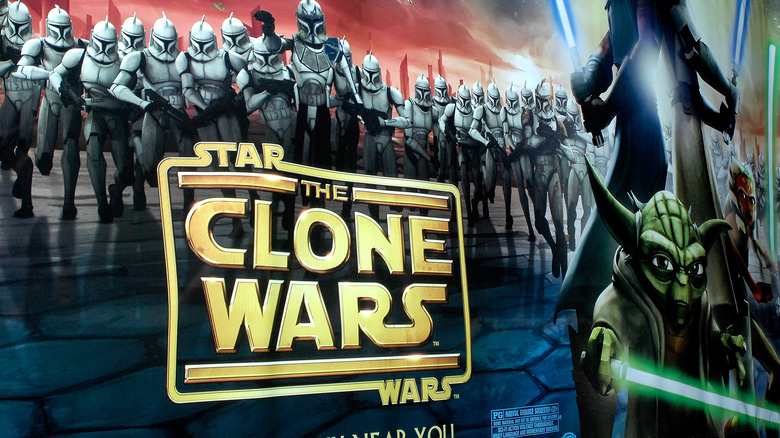 Joe Corrigan/Getty Images
In addition to crafting a spectacular cake for "The Clone Wars," Goldman got to live out every "Star Wars" fan's ultimate dream, including Goldman's, by voicing a droid. He told StarWars.com, "​​I've been a 'Star Wars' fan for as long as I can remember. And even just to have one little part in the 'Star Wars' universe is just amazing." Confirmed on Goldman's Twitter, the chef voiced a baker droid in "The Clone Wars" show and became a part of the decades of history that "Star Wars" brings to science fiction culture. The "Evil Plans" episode was the 8th episode of season 3 and aired on November 5, 2010, according to Fandom.com. The picture provided in a Twitter post from a "Star Wars" fan page shows the droid in a white waist apron with a white kitchen rag draped over its arm, not at all dissimilar to Goldman's signature outfit of chef whites and an apron. 
Goldman told Bonnie Burton, a correspondent for StarWars.com, "I saw a rough sketch of what the droid looked like, but I didn't want to have that influence me too much. I actually tried to do a robot voice, and then they reminded me that they have a digital processor to do that sort of thing."