Ree Drummond Says This Mushroom Dish 'Slayed' Her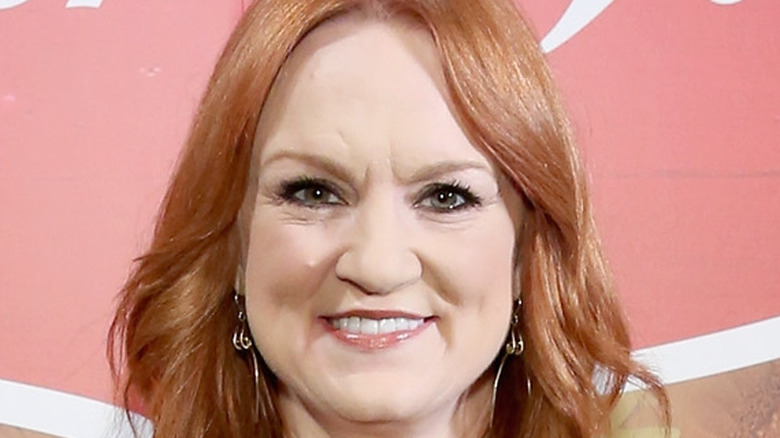 Monica Schipper/Getty Images
Mushrooms can cause some deep divisions — people either love them or hate them. Whether it's the taste or the texture, some people simply aren't fans. However, Ree Drummond has shown which side of the great mushroom debate she's on and has even shared a mushroom recipe with her blog readers. In fact, The Pioneer Woman stated that this recipe is so good that the first time she smelled the dish, the incredible aroma "slayed" her.
The dish is burgundy mushrooms and apparently, this dish is absolutely delicious. Drummond told Today, "My dear mother-in-law has made these wine-and-butter-soaked mushrooms for years, and every time I eat them I groan, sigh, and promise myself I'll never go more than a month without having them on my plate." But what makes these mushrooms so incredible is their versatility. Drummond suggested that they can be a side dish or an entrée, and they pair well with "Prime rib, tenderloin, any specialty beef dish." In addition to the recipe itself, The Pioneer Woman's first encounter with this side dish will leave you laughing.
This dish uses a whole liter of wine
As always, Ree Drummond proves that comfort food can be both delicious and refined. Drummond revealed on her blog that her mother-in-law made these burgundy mushrooms for the holidays and it was love at first whiff for the celebrity cook. Drummond wrote, "We innocently walked into her house for a holiday dinner, and I fainted just after crossing the threshold of her front door because the heavenly scent slayed me. I was slain. Slay me it did." 
The cookbook author jokingly continued, "Then I was revived by paramedics (okay, by Marlboro Man, who poked me in the ribs with a branding iron) and went into the kitchen and actually tasted one of the mushrooms. I absolutely died." That's quite the endorsement for this dish. But what about these mushrooms make Drummond feel like she has obtained gastronomic enlightenment? She explains that this mushroom dish is rich and meaty in texture. 
Drummond cautions that if you are not a fan of wine, you will not enjoy these mushrooms since the recipe calls for an entire liter of Burgundy (via Today). It also takes a while to cook, clocking in at 9 hours, but if Drummond says they're worth it, then we're game.