Arby's Just Brought Back This Fan-Favorite Item For A Limited Time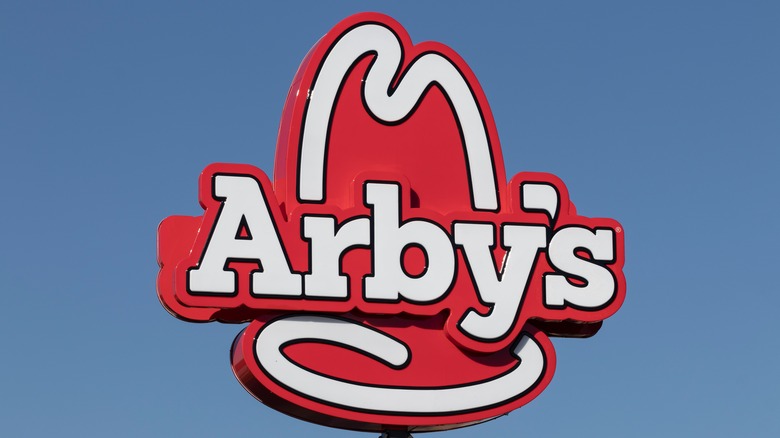 Jonathan Weiss/Shutterstock
If you're hankering for a meaty sandwich, there's comfort in knowing that an Arby's is never too far away. Whether you love it or hate it (or love to hate it), Arby's has notoriously been serving up America's tastiest roast beef sandwiches since 1964 (via Money Inc). And while the brand may sometimes get a bad rap, they're actually one of the few fast food chains that are attempting to remove additives, trans fats, and unhealthy items from their menu, as noted by Fast Food Menu Nutrition.
While most fast food chains have a focus on traditional burgers, Arby's has stood the test of time with a wide variety of other beefy meals as their focal point. While it may be known for its roast beef sandwiches and towering piles of curly fries, this Virginia-based chain also boasts frothy and delicious milkshakes. In fact, Arby's creamy shakes are so popular that the amount they sell in a month could fill an Olympic-sized swimming pool (via Huff Post). If you are one of many who can't get enough of Arby's shakes, you are in luck! According to Chew Boom, this popular sandwich chain just brought back one of their fan-favorite items for a limited time, and you're going to want to get your hands on it while you still can.
Mint Chocolate Shakes are back at Arby's!
If you're a fan of no-frills chocolate and vanilla shakes, Arby's always has you covered. But, every once in a while you are in the mood to spice things up and go for a less basic flavor. Thankfully, Arby's just brought back a popular frozen beverage that long-time fans just can't get enough of: the Mint Chocolate Shake. According to Chew Boom, this refreshing menu item swirls together the two flavors and is topped with whipped cream, mint candy, and a chocolate drizzle. 
And, just because Christmas is over doesn't mean that the holiday season has come to a close just yet. The same way you can create boozy hot chocolate, you could always bring some Arby's Mint Chocolate Shakes home and top them up with Irish cream or peppermint schnapps. Trust us, your family members will thank you later.
For a limited-time only, the Mint Chocolate Shake is available at participating Arby's locations around the country. If you know what's good for you, head over to your local Arby's as soon as possible before this drink is gone — the chain has been known in the past to bring back this seasonal item before taking it away shortly afterwards (via Fansided).