The Show Ree Drummond Watches To Relax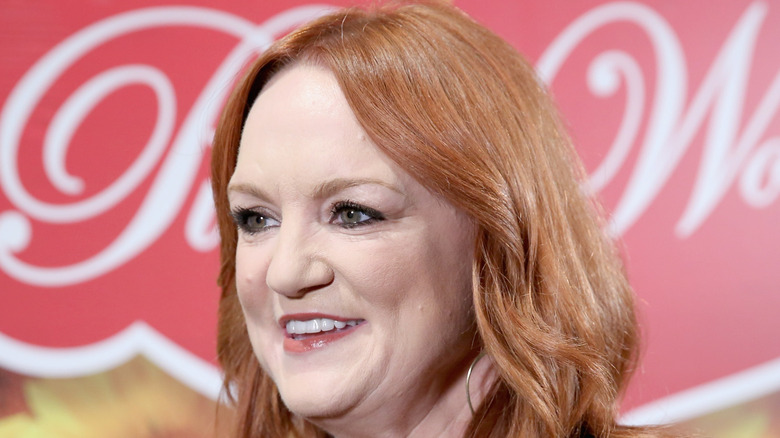 Monica Schipper/Getty Images
In Ree Drummond's world, downtime doesn't always exist. As a mother of four, wife, cookbook author, TV personality, entrepreneur, and more, Drummond doesn't have the luxury of plopping herself on the couch and taking a whole day off with no distractions. In a candid interview with US Weekly, the celebrity chef explained that most days she's up by 5 a.m., and sometimes even earlier! Whether it's checking in on her store and restaurant, getting camera-ready, or bringing breakfast to the boys, there's not a dull moment in sight. Yet, she wouldn't have it any other way.
That doesn't mean Drummond, age 52, doesn't take a break every once in a while. Date nights with Ladd, Drummond's husband of 25 years, are always a top priority, as is spending quality time with her kids — even the four-legged ones. There is one other special group of people in her life that Drummond always makes a point to carve time out for.
She's a longtime fan of the Real Housewives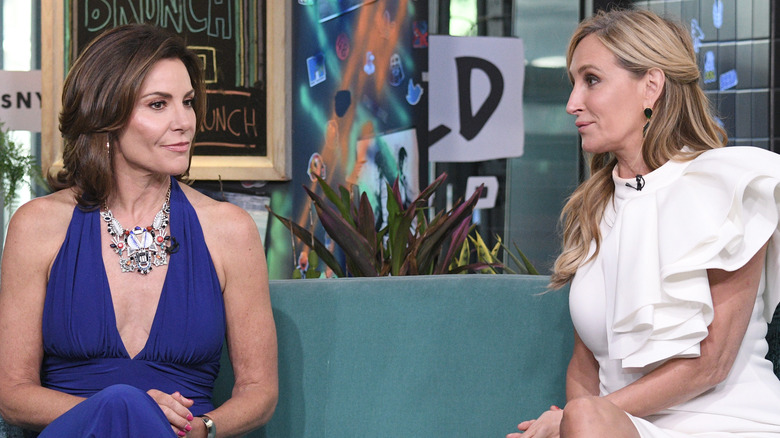 Gary Gershoff/Getty Images
Self-care looks different for everyone. If you're an adrenaline junkie, it could mean conquering a new hike. On the other hand, having a self-care or "me day" can also look like a shopping spree, movie marathon, or trip to the nail salon. However, for renowned TV personality and successful businesswoman Ree Drummond, self-care looks like watching episodes of Bravo's hit franchise "Real Housewives." Speaking with US Weekly, The Pioneer Woman revealed that her favorite way to relax includes watching and analyzing the housewives of New York City, Orange County, Beverly Hills, Dallas, and more. "I would like to say I read a book about history, but what I do is watch 'Real Housewives.' That is my guilty pleasure," she said. 
But Drummond's relationship with "Real Housewives" is more than just a fan-ship, it's an obsession. As a longtime fan and follower of the franchise, she points out it was only inevitable that she'd "become attached" to the women and their interesting lives and families. "I not only enjoy watching 'Real Housewives,' but I also enjoy trying to analyze why I watch 'Real Housewives;' that is part of the fun." Maybe Drummond would be down to start The Real Housewives of Pawhuska? Just a thought...
In fact, the franchise inspired this special outfit of hers
Just how big of a "Real Housewives" fan is Ree Drummond exactly? Turns out, a pretty big one! In a reflective blog post of the beautiful wedding ceremony of her eldest daughter Alex to her longtime partner Mauricio, Drummond spilled the tea behind her mother-of-the-bride dress, noting that it had special ties to one of her all-time favorite guilty pleasure TV shows.
Drummond picked out a Jovani gown in honor of one of the most iconic moments (and sayings) to come out of "Real Housewives" history: when "Real Housewives of New York" stars Dorinda Medley and Countess Luann de Lesseps show up wearing the same designer dress to Luann's debut cabaret show. Drama! "I was going to do everything I could to wear the brand at Alex's wedding because the 'Real Housewives' are my imaginary best friends and I wanted them to come to the wedding with me." It took some serious Google searching, but she finally landed on a floor-length, nude, and glittery blue patterned gown with wide long sleeves.