Whatever Happened To Department Store Restaurants?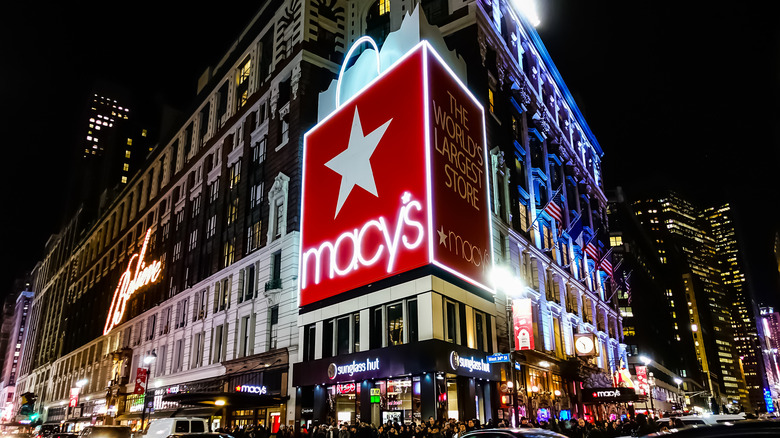 NYC Russ/Shutterstock
In the days before Amazon, the department store was the crème de la crème of the American shopping scene. While older readers may remember going to Sears for a new refrigerator or spending a Saturday shopping for school clothes with their mother at JCPenney, today's New York City-based readers might have done their Christmas shopping in the famous Macy's on 34th Street just a few weeks ago. Designed to be glamorous and elegant in everything down to the architecture, department stores like J.L. Hudson and Marshall Fields found their home in the ritzy American consumer culture of the early 20th century (via National Museum of American History). Alongside everything from the latest trends in fashion and the most modern appliances, department stores found another way to attract customers: food and drink.
Department store giants could easily entice the consumer, who was likely famished after spending all day shopping, with their in-store eatery. From the Blue Box Cafe at Tiffany's in New York to restaurants in your local Boscov's, a tired and hungry shopper could purchase a hot, if perhaps slightly expensive, lunch and get right back to shopping. In one case, Famous-Barr's French Onion Soup became the stuff of legend for natives of St. Louis (via KSDK News). But nowadays, the magic and luxury of the department store and its attendant restaurants seem to be fading away into antiquated history.
Modernity brings about the decline of department store dining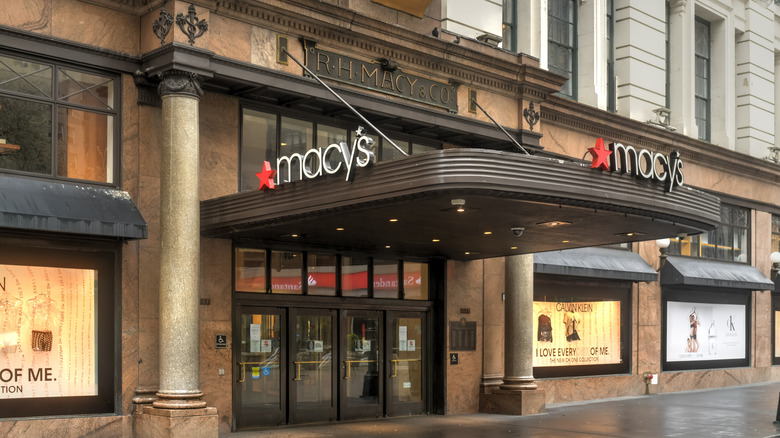 Felix Lipov/Shutterstock
If department stores were so popular, why the decline in their restaurants? According to social historian Jan Whitaker, the disappearance of the "tea room" and restaurant in the American department store is a result of changing attitudes as the 20th century continued.
As Whitaker explains, the once grand and decadent restaurants of Lord & Taylor's, Wanamaker's, and Marshall Field's began to lose popularity in the eyes of an increasingly fast-paced consumer market. People no longer wanted to sit down and have an extravagant meal — instead, they wanted something fast and easy. Men and women no longer had the time to sit around and wait for a meal to be prepared, especially following the boom of fast food in the 1950s and 1960s. Eventually, the department stores were forced to renovate the luxurious and gilded tea rooms into more efficient cafeterias, or simply close them altogether. 
The COVID-19 pandemic forced the closure of Boscov's in-store restaurants and Macy's famous Walnut Room (via Forbes), and as more people take to the comfort of eating in their kitchen while online shopping, dining in a department store seems to be a thing of a bygone era.