Martha Stewart 'Completely Fashioned' Her New Restaurant After This House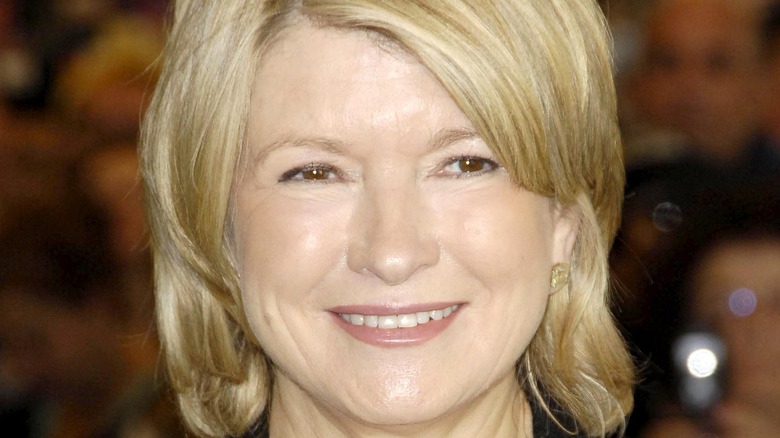 s_bukley/Shutterstock
Airing the dirty laundry. Putting it all out on front street. Martha Stewart has been leaving her house on display for all to see since long before it was cool to Zoom from the home office, as she's gone from home-caterer to lifestyle guru over the past 40-plus years. Now, Stewart is reaching new levels of sharing by inviting fans to her house for dinner ... or, at least, inviting them to a replica of her house. Stewart's new restaurant in Las Vegas, The Bedford by Martha Stewart, is "completely fashioned after the winter house at my farm in Bedford, where I basically live," Stewart told People. And with all the homes Stewart probably owns, the one where she "basically lives" is definitely the one we want to see.
Stewart became the 80-year-old icon she is today by reframing the concept of "homemaker;" she showed America how to furnish a home, fill it with food and friends, and get the occasional red wine stain out of your linen tablecloth – all while quietly building a global empire. Britannica calls Stewart an entrepreneur and "domestic lifestyle innovator" (and if anyone is still using the term "homemaker" instead of that one, they are doing it wrong). But who knew that while curtain-twitchers up and down the block might have been vying for a glimpse at Stewart's house in Bedford for years, all they had to do was wait for the opening of her new restaurant in Vegas to be given a literal seat at the table.
The Bedford by Martha Stewart is like home, but bed-er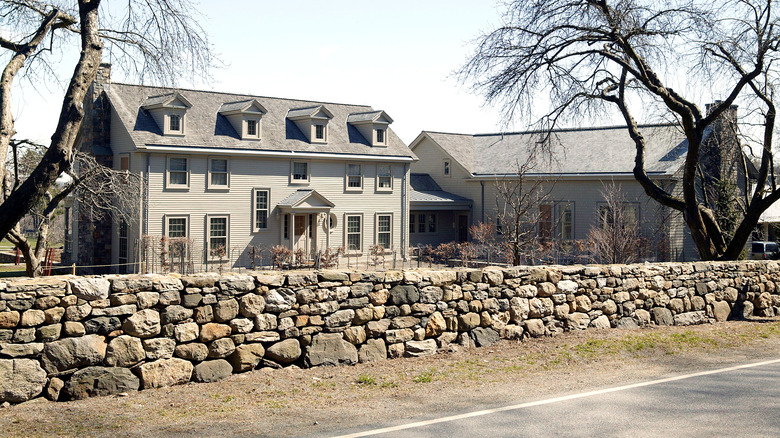 Matthew Peyton/Getty Images
Martha Stewart's farmhouse in Bedford, New York, might be the jewel in the lifestyle queen's crown. As Stewart's own website reported last year, the home was given a major refresh during the pandemic, when Stewart – like the rest of the world – was forced to spend most of 2020 at home. But, as her friend and business partner Kevin Sharkey pointed out, "Martha doesn't redecorate–she doesn't decorate either, really. It's always function first." Which meant that a house designed for entertaining got the Zoom-boom update: sitting areas for virtual meetings, a camera-ready kitchen, and a coffee-and-tea spot to keep her team caffeinated. Stewart's new Vegas restaurant is an echo of the star's favorite location; maybe because updating the Bedford house for work left Stewart wanting a twin location for entertaining. Or maybe just because there was a lot of fabric leftover.
Either way, as Stewart explained to People, when The Bedford by Martha Stewart opens at the Paris Las Vegas in the spring, diners who have followed Stewart's home renovations will enter a very familiar space. "There's a kitchen, a dining room, a brown room, a green room – it's very similar in the finishes of my home, and the furnishings are all kind of replicas," she says of the restaurant's aesthetic. The food should look familiar too; Stewart is crafting a menu made of family and friend favorites, along with proprietary dishes and local Vegas standouts.