The Food Show You Forgot Bob Saget Appeared On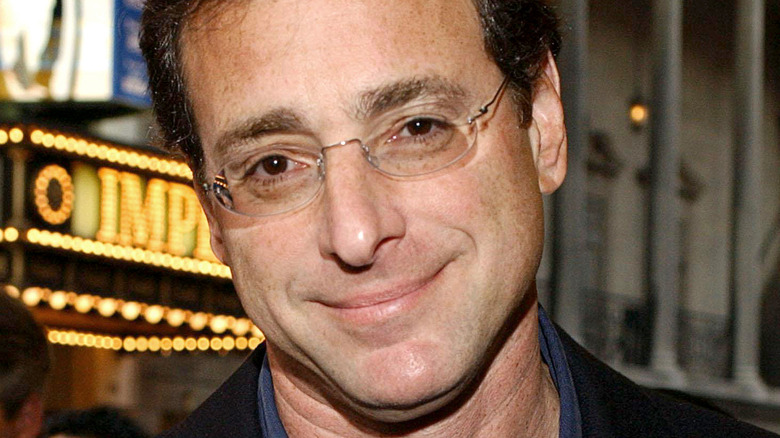 Everett Collection/Shutterstock
Bob Saget, everyone's favorite dad from the sitcom "Full House" and host of "America's Funniest Home Videos," died in a Florida hotel, according to a report from TMZ. The Orange County, Florida Sheriff's office shared the sad news on Twitter, writing, "Earlier today, deputies were called to the Ritz-Carlton Orlando, Grande Lakes for a call about an unresponsive man in a hotel room. The man was identified as Robert Saget and pronounced deceased on scene. Detectives found no signs of foul play or drug use in this case." Saget was 65. 
TMZ shared that Saget was in Florida as part of a stand-up comedy tour and had just completed a show in Jacksonville before heading to Orlando. The comedian had taken to Twitter to share his excitement to be back onstage, writing after his Jacksonville show, "Loved tonight's show @PV_ConcertHall in Jacksonville. Appreciative audience. Thanks again to @RealTimWilkins for opening. I had no idea I did a 2 hr set tonight."
While many of us will forever remember him as "Full House"'s Danny Tanner, the wholesome dad of D.J., Stephanie, and Michelle, Saget leaves behind a legacy of laughter that extends to the culinary world. You may not recall, but the "How I Met Your Mother" narrator appeared on a food show with a chef everyone wants to beat, bringing his humor and wit to the kitchen for what sounds like a recipe for giggle fits of gastronomic proportions. 
Bob Saget appeared on Beat Bobby Flay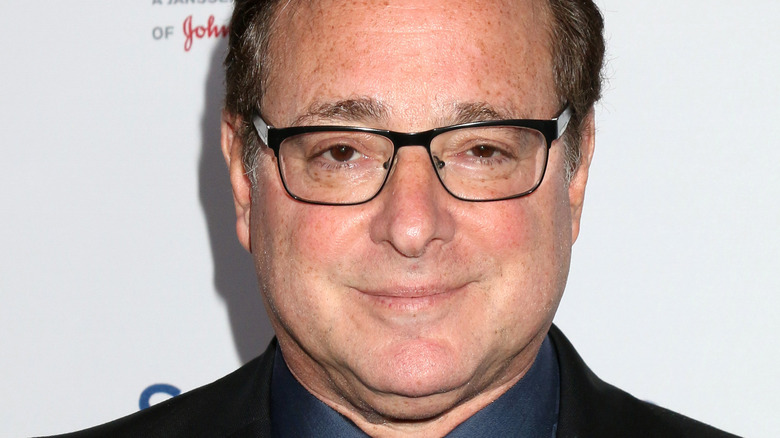 Kathy Hutchins/Shutterstock
According to IMDb, Saget was a guest on "Beat Bobby Flay." The episode was titled "America's Funniest Food Show," and according to the Food Network website, "the king of dad jokes" made things "zany in the kitchen." The actor was paired with none other than Anne Burrell of "Worst Cooks in America" fame. At the time, Burrell shared a sweet photo of herself and Saget on Instagram, writing, "SUUUUUUPER psyched to be doing #beatbobbyflay today with my new bud @bobsaget !!!! #luckygirl #ilovewhatido."
Saget confirmed that a good time was, indeed, had by all, posting on Facebook, "Had fun messin' with – Bobby Flay on #BeatBobbyFlay On FoodNetwork. Also got to hang with Chef Anne Burrell when we brought in Philadelphia Chef Aliza Green and North Carolina's Sam Diminich to try to Beat Bobby Flay! #foodfun." But Flay and Burrell were not the only food celebs to have some fun with Saget. He also made an appearance on Rachael Ray's show. 
Per Ray's website, there was definitely some witty repartee exchanged with Saget who was quick to take note of what was cooking. He joked with Ray, "You smell very good. What is that?" Ray proved she could dish with the best of them and didn't miss a beat, quipping, "It's eau de cooking." To which Saget replied, "It's that chicken musk that drives a man wild. Before I came out here, I put a little curry behind my ears." Saget and his humor will be missed.