Dionne Warwick Does Not Approve Of Oreo's New Flavor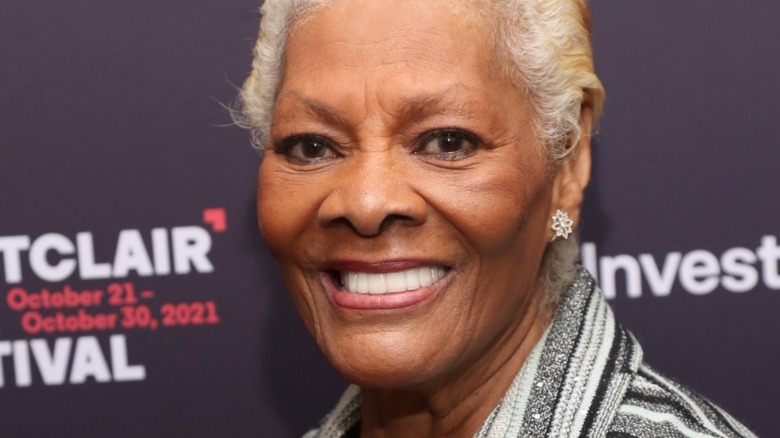 Manny Carabel/Getty
Oreo has a big birthday coming up, as the cookie will be turning 110 years old on March 6. To celebrate, the brand is releasing a brand-new Oreo flavor called chocolate confetti cake, reads a Mondelez International press release. The latest edition of the famous sandwich cookie has two inner layers, one consisting of the traditional creme — but with rainbow sprinkles mixed in — and one of a new creme that supposedly tastes like chocolate cake. There are also rainbow sprinkles on the outside of the cookie. Oreo, naturally, is pretty excited about its big occasion and the treat's release, with U.S. brand manager Sydney Kranzmann revealing that the cookie's birthday party will also include some prizes for fans.
However, not everyone is as excited for the debut of the new flavor as Oreo is, such as Grammy Award-winning singer Dionne Warwick, who recently made some pretty opinionated claims about the cookie on Twitter.
Dionne Warwick prefers traditional Oreos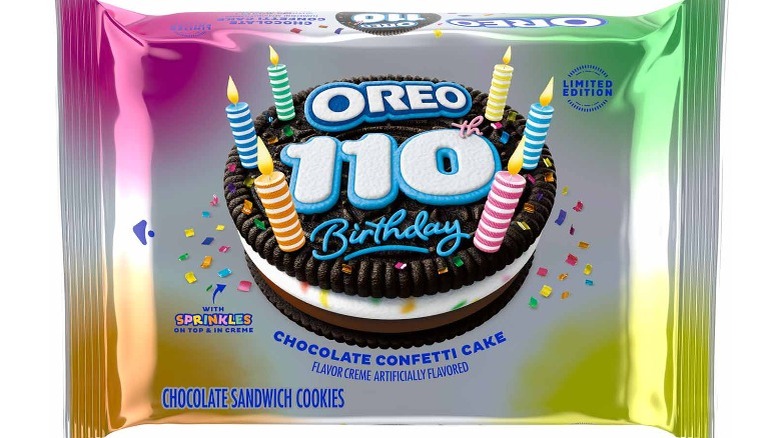 Mondelez International
CNN has reported before that "Dionne Warwick is in a Twitter battle with Oreo," citing a series of tweets that began in October when Warwick tweeted at Oreo, "Hello, What is your weirdest flavor? Why are y'all doing the most? The one flavor was fine." Warwick followed up in December that in response to her question, Oreo sent her a package of java chip Oreos and a container of Oreo lip balm, gifts she called "outrageous." She claimed she would be "retaliating at a later date" (via Twitter).
That later date has come, as yesterday when a third Twitter user asked if Oreo's new birthday flavor was Dionne Warwick-approved, the singer retweeted the query and simply replied, "No." Some fellow tweeters took to the comments to debate about the best Oreo flavors, but one user posted strictly in support of Warwick, writing, "That's right auntie @dionnewarwick don't endorse anything unless you're getting cut a check!" But it seems as though all the chatter is in good fun, as when Oreo tweeted to Warwick, "Is this @dionnewarwick's way of wishing us a happy 110th birthday?" she replied "Yes!"