Al Roker Says This Food 'Smells Like Feet'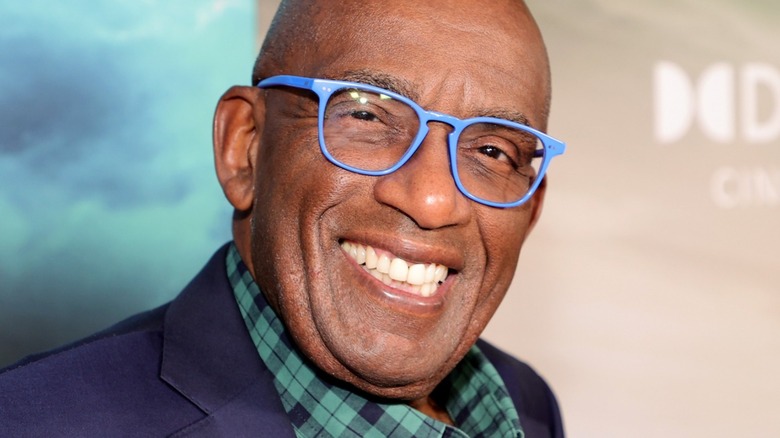 Theo Wargo/Getty
There are some foods that are automatically associated with elegance and luxury. Whether they're tough to get a hold of, require laborious preparation, are exorbitantly priced, or all of the above, those who appreciate good food are almost expected to swoon at the sight of them. That isn't the case for America's favorite weatherman and TV personality Al Roker, who apparently doesn't let trendy fads influence his cooking. 
Roker kicked off his on-screen career in 1996 on NBC's "Today" show (via Inc.), but his charisma and enthusiasm for culinary arts guided him towards his very own Food Network show, "Roker on the Road" where he chatted with interesting folks in the food business all over the country, ultimately getting in on the cooking action. He isn't shy when it comes to his opinions and food preferences, even if they're widely unpopular. In fact, one of the world's most decadent and coveted ingredients makes Roker's stomach turn. He revealed his hatred for this food when cooking up smashed potatoes with Ina Garten on an episode of his podcast, "Cooking Up a Storm with Al Roker," quickly confirming this ingredient smells like "smelly gym socks."
All of the truffle hype has Roker puzzled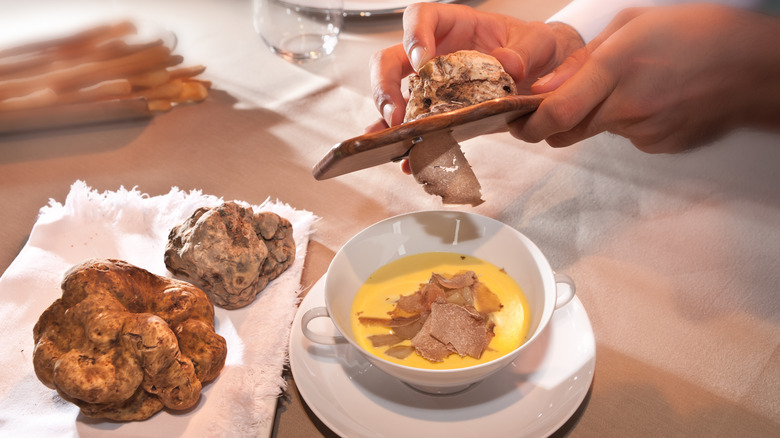 Framarzo/Shutterstock
Al Roker is no fan of truffles and has shared his distaste for the stinky fungi on more than one occasion, shares "Today." Whenever truffles come up in conversation, Roker is quick to respond and tries to recruit others into his truffle-hating club. On his YouTube show, "Cold Cuts" in 2018, he announced, "I ruined truffles for Lance Bass!" after making the classic odor comparison to "smelly feet." While Roker may have an affinity for greasy fast food, he has a worthy point when it comes to this luxury item.
Truffles are known for their pungent smell, yet they can be found on five-star menus all over the world. Roker may not understand how, but white truffles even made BBC's list of the world's priciest foods. The sizeable cost reflects the fact that they can't be farmed, only foraged. The thinnest sliver of truffle can elevate a simple pasta dish not only in bold flavor but in dollar signs. Foodies go so ga-ga over the earthly morsels, in fact, that some high-end restauranteurs such as Tanya Bastianich of Babbo have an annual truffle budget of $75,000, says NY Post. 
On his Vice TV show "Most Expensivest," rapper 2 Chainz indulged in a brunch with a price tag that matches most New Yorkers' rent, thanks to the $3,000 truffles chef Anthony Ricco incorporated. What Ricco describes as "a nice funk, a little earth," Al Roker defines as feet, and it doesn't seem like he's willing to give truffles another shot any time soon.