Paul Hollywood's '90s Throwback Is Giving Fans Baldwin Vibes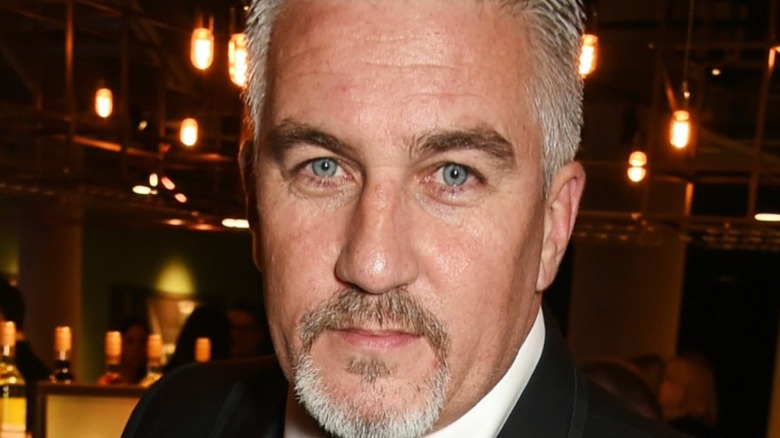 David M. Benett/Getty Images
Paul Hollywood has the keyboards of his Instagram followers clicking and clacking with his latest post and when you see it, we think you will understand why. Hollywood definitely made a name for himself as a judge on "The Great British Baking Show." The British reality baking competition show launched in 2010, and according to Yahoo! News, while it has experienced its troughs and peaks when it comes to viewers, it is still going strong. Naturally, Hollywood is a big reason fans tune in to this show. Why? Well, if his attention to detail and need for excellence when comes to pastries, scones, and shortbread don't make you take notice, then his dashing good looks might. 
There is no subtle way to put it: Hollywood is easy on the eyes, and that's not just our opinion. Per the Independent, he has been referred to as a "silver fox" while his piercing blue eyes have inspired comparisons to the Night King from "Game of Thrones." And his latest Instagram post has his fans remarking on the uncanny similarity he bears to a quartet of famous brothers who also made their name in the entertainment industry.
Paul Hollywood looks like a Hollywood star
With over 40,000 likes and a lot of comments, Paul Hollywood's latest Instagram post features a throwback photo of his younger self with the caption, "Brother has just sent me this from 92/93 I think, no beard!!" The celebrity chef is definitely bringing the smolder in this photo that gives us a glimpse of what he looked like 30 years ago. Needless to say, fans are loving it and have been blown away by his resemblance to a truly Hollywood family. Which one? Well, obviously the Baldwins!
A quick scroll through his followers' reactions reveals a pattern. One wrote, "You look like a Baldwin," while another shared, "this is exactly why i call you the british alec baldwin." A third fan insisted, "Definitely a secret Baldwin. @alecbaldwininsta come get your half brother or whatever this one is." And still another playfully called out Hollywood for what was perceived as a humblebrag, typing, "You're just showing off there mate." Regardless, Hollywood's fans are happy that he is. Which Baldwin does he most closely resemble? That might be up for debate. Some say Hollywood looks like William Baldwin while others are sticking with Alec. We see a little bit of Daniel Baldwin in this photo, but clearly there are no bad answers here.