The Unfortunate Reason Weber Had To Apologize For Its Meatloaf Recipe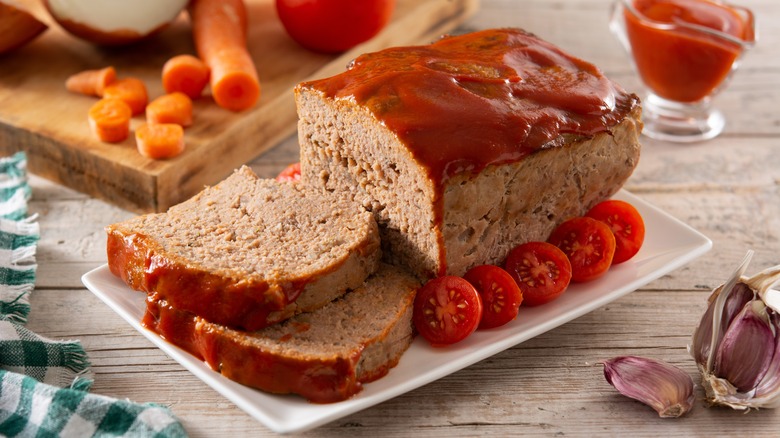 etorres/Shutterstock
Like pretty much every food-related company on the planet, Weber, the iconic outdoor grill company, makes an effort to stay up-to-date with its legion of avid grillers via a communication staple of the digital landscape: email. Food companies, restaurants, celebrity chefs, and product manufacturers regularly contact followers electronically. Staying in touch means staying relevant, and that's the name of the game these days. Weber apparently sends recipe-of-the-week emails to the people, diligently playing along with the rules of internet engagement.
Along those lines, Weber sent out an email on Friday with the instructions for preparing "BBQ Meat Loaf," according to an Associated Press report. There is nothing wrong overtly with the recipe – it sounds delicious. And in the dredges of winter, comfort food like meatloaf, with mashed potatoes and maybe some cherry pie, are the things that get us through these frosty, dreary, dull, days. There is no way that Weber could have known how ill-timed that email would prove to be. News about the death of the rock star affectionately known to the world as Meat Loaf circulated soon after Weber sent its recipe email. Talk about bad timing. To its credit, the Weber grill company responded quickly regarding the unfortunate email and the very sad news that one of the entertainment industry's favorite sons had died.
Weber's 'Meat Loaf' email came at the worst time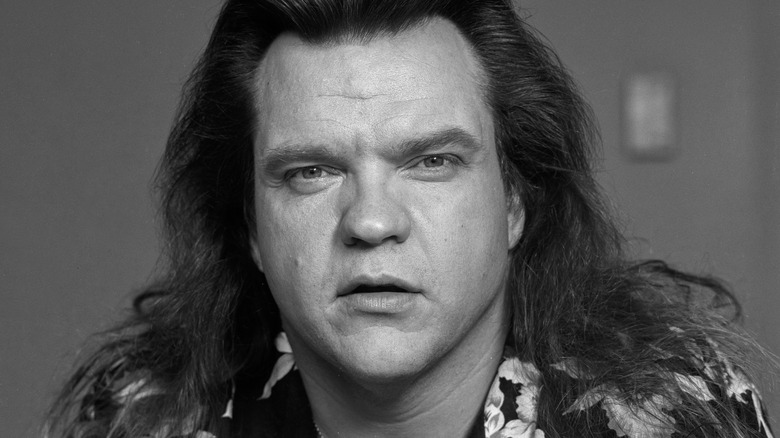 Dave Hogan/Getty Images
Meat Loaf shot to fame with the release of what would become one of the all-time great albums, "Bat Out of Hell," in 1977. It has long remained on the list of best-selling albums, per Business Insider. He also appeared in the classic rock opera "The Rocky Horror Picture Show." After the success of that film and album, he went into relative retirement, lost his voice, and suffered bankruptcy, per The New York Times. He did, of course, return, successfully, which was a testament to his enduring appeal. There is definitive no word as to the cause of death at this time, although based on unnamed sources, TMZ has alleged that Meat Loaf's death was tied to COVID.
Weber issued an apology for the email, saying in a statement, per the Associated Press, "At the time we shared this recipe with you, we were not aware of the unfortunate passing of American singer and Actor Mr. Marvin Lee Aday, also known as Meat Loaf." The company went on to say, "We want to express our deepest apologies for this oversight and for any offense this email may have caused" and offered condolences to Meat Loaf's fans and family. Though it was just not the right time to post a meatloaf recipe, this could be a good time to raise a glass or drop the needle on that time-worn album, and sink into "Paradise by the Dashboard Light."