Bill Hader's Favorite Food Is A Seafood Lover's Dream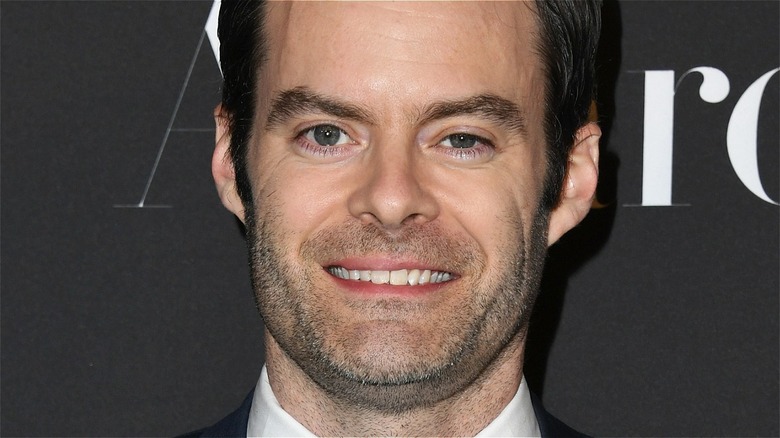 Jon Kopaloff/Getty
Since his screen debut in the mid-2000s, "Saturday Night Live" sketch comedian-turned-Hollywood actor Bill Hader has captured the hearts of millions around the world. Post-"SNL," the talented, hilarious, not to mention charming entertainer has starred in hit TV shows such as "Barry" and "The Mindy Project" as well as several critically acclaimed films, including "Superbad," "Hot Rod," "Adventureland," "Inside Out," and "Trainwreck" (per IMDb). He returned to Studio 8H to host "SNL" on March 17, 2018, five years after he was last on the stage that brought him fame.
Back in 2013, just as he became an official alumnus of the legendary telecast, Bill was a featured guest on Reddit's AMA (Ask Me Anything) series, during which he answered dozens of questions from fans, including ones about his most beloved characters, his struggles with anxiety, his family, his biggest secrets, and of course, his favorite food. So, if you've ever wondered what Bill Hader loves to eat, you're not alone.
Bill Hader loves fish tacos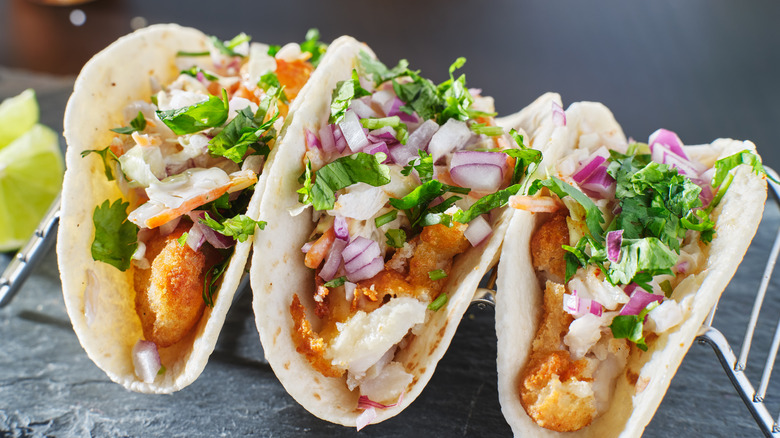 Joshua Resnick/Shutterstock
During Bill Hader's AMA session, a fan from Australia asked, "What is your favorite food?" Bill responded, "I love fish tacos at the moment. Wahoo's in LA! The best!" (via Reddit). Clear-cut and to-the-point. Wahoo's Fish Taco, hence its name, is known for its handheld tortilla indulgences that are filled with all types of proteins, including fish, shrimp, tofu, chicken, carnitas, and carne asada, plus a variety of different Mexican- and Polynesian-inspired entrées and flavored margaritas. The restaurant's official website has a menu worth checking out — according to Bill Hader's standards, at the very least! Fish tacos are versatile, fun to eat, and offer mild flavors and textures that even plenty of seafood skeptics can enjoy.
One Twitter user claims to have met Bill Hader at the Wahoo's location in Santa Monica in 2014, adding that he even "#shookhishand" and that Bill is a "#verycooldude." He couldn't tag the social media-less celebrity in his tweet, but the run-in likely made the lucky fan's friends and followers jealous. Whatever the one and only Bill Hader have up his sleeve next, it's safe to assume that he'll treat himself to a plate of hearty fish tacos shortly thereafter.