Why Olympians Will Be Served By Ceiling Robots In Beijing 2022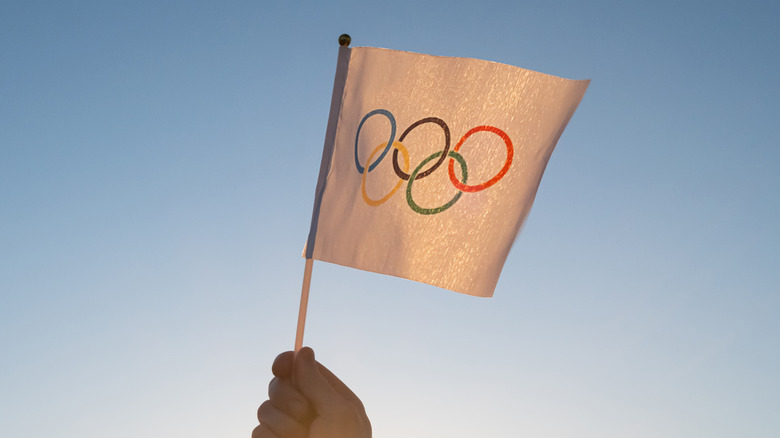 kholywood/Shutterstock
The idea of robots serving food to diners at eateries is slowly starting to gain traction: In 2021, a restaurant in Guangdong, China moved to a "fully automated dining and cooking experience" for its customers. The restaurant managed to establish a straightforward system and ensured that its robots would prepare fast food recipes, mainly stir fry dishes, fries, and noodles before serving them to customers through using a conveyor belt that runs through the ceiling of the eatery (via The South China Morning Post). Robotic waiters were assisted by human staff members who made sure that things were running smoothly inside the restaurant and that general cleanliness and hygiene were taken care of. 
Folks attending the 2022 Winter Olympics in Beijing are being treated to a similar experience. According to ABC7 News, robots are a big part of the dining experience at the event and will continue to serve athletes, officials, and media workers throughout the duration of the winter games.
The pandemic is causing big changes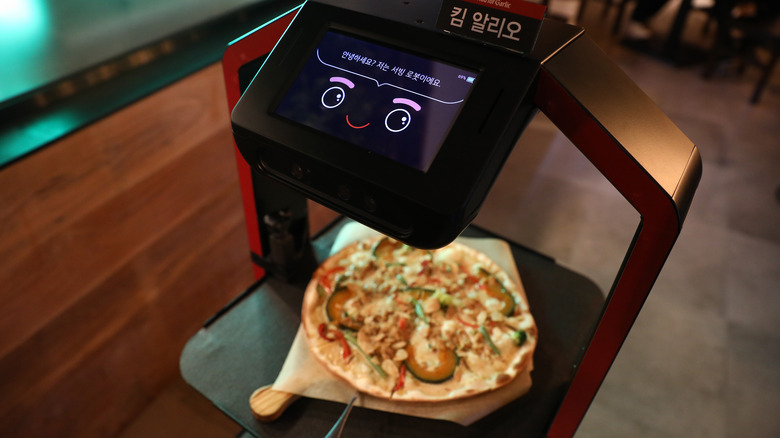 Chung Sung-jun/Getty Images
As reported by ABC7news, journalists are currently being served dishes by robots at the Winter Olympics. This is primarily on account of COVID-19 and the specific protocols in place for participants, media, and other attendees at the event. It's a stringent process: Those participating in the games will have to quarantine for three weeks before being moved to a "bubble." If they decide to leave the bubble at any point, they won't be able to return to the event.
The robots have been serving food by lowering food from the ceiling in order to keep contact between visitors as minimal as possible, as well as ensure that safety measures against COVID-19 are in place. The games are officially scheduled to begin on February 4. 
Athletes were lucky enough to sample delicious food at the summer games in Tokyo last year, according to a piece by The TakeOut. Dumplings, also known as gyoza, were rather popular among athletes, who also feasted on delicious dishes such as teriyaki beef, grilled pork, and sōmen noodle salad. We wonder what foods will be popular at the upcoming winter games.