This Is Who Really Created Joanna Gaines' Famous Peanut Butter Brownies Recipe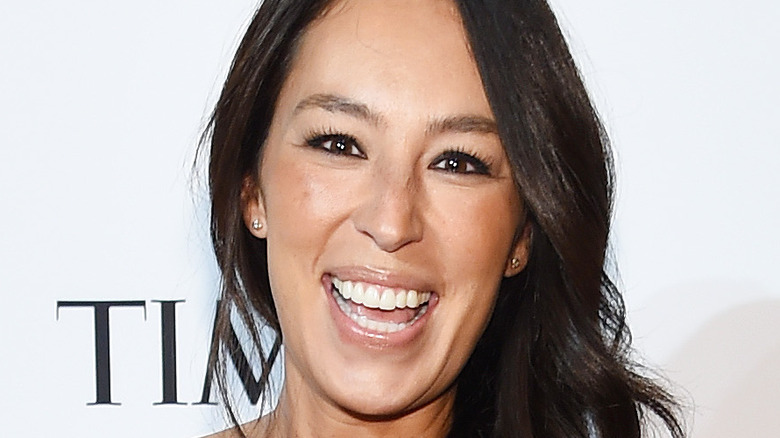 Larry Busacca/Getty Images
Joanna Gaines is many things — a mother, wife, business entrepreneur, designer, cookbook author — but one thing she's not is a plagiarist, despite what some may allege about her recipes. Born in Kansas, Gaines came from humble beginnings, and it wasn't until 2003 that she and her husband, Chip, rose to fame (via Magnolia Network). What started as their little home renovation TV show on the HGTV channel ("Fixer Upper") has turned into a full-blown empire — or, more like a campus, with their sprawling complex in Waco, Texas complete with a bed and breakfast, shops, home renovation store, baking company, and more that welcome guests all year-round.
Simultaneously, Gaines has published a volume of cookbooks as well as launched her own magazine, cleverly named after her brand, Magnolia. In the summer of 2021, the home demo and design duo took their business to the next level with the launch of their own cable network, Magnolia Network. The streaming platform features a range of branded content, including shows not hosted by Chip and Joanna like "The Johnnyswim Show," "Restoration Road," and "Growing Floret." Of course, it wouldn't be their network without a show or two from the professional fixer uppers themselves. "Magnolia Table with Joanna Gaines" has been a big hit among fans, which probably has to do with her beloved family-shared recipes, specifically those infamous peanut butter brownies. However, there's been a bit of controversy over the authorship of said brownies, though she recently set the record straight.
The story of these brownies will tug at your heartstrings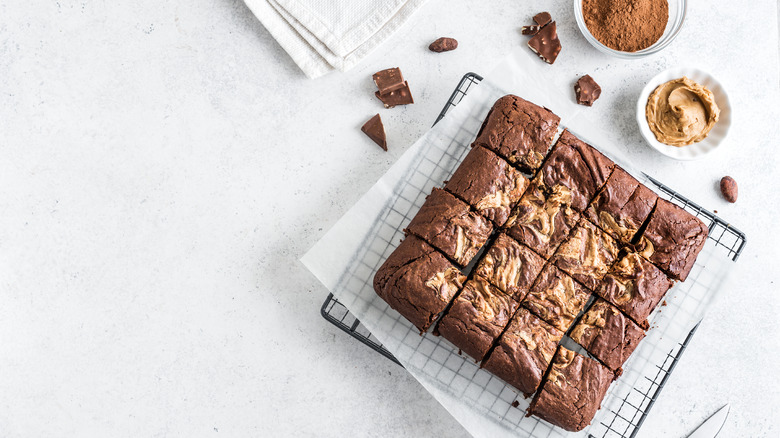 Oksana Mizina/Shutterstock
We hate to break it to you, peanut butter brownie lovers, but Joanna Gaines is not the original creator of this recipe — though, according to the New York Times, she is. This doesn't necessarily mean Gaines copied and pasted the recipe into her "Magnolia Table: Volume 2" cookbook. According to Eater, the real mastermind behind these decadent treats is in fact, not one person, but two! Here's the deal: Eater uncovered that the original recipe, which included a lot more fat and sugar, derived from a 1992 issue of Southern Living. However, upon further research, it was revealed, by Gaines herself, that the OG peanut butter brownie author is a person known as "Lucy."
Inside the cookbook, Gaines credits the recipe to her good friend's mom, Lucy, who called them "best friend brownies." The rich treats have been Lucy's go-to, cheer-up treat for any time her friends were feeling down. Clearly, it's a recipe Gaines has held near and dear to heart for quite some time, too, so much so that it found its way into one of her cookbooks where Gaines renamed the recipe to honor Lucy and the love she put into the treat.