Employees Quit Over This Bar's 'Catch The Virus' Deal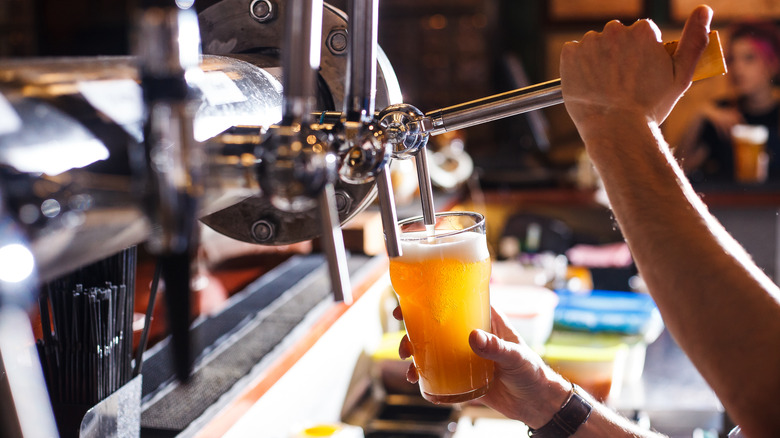 Anton Bannov/Shutterstock
When COVID-19 vaccination opportunities started rolling out nationwide in the U.S., many restaurants opted to make it mandatory for employees to be fully vaccinated and, in some cases, the rule applied to patrons too, who have been asked at many spots around the country to show proof of vaccination to dine-in. Others chose to take it a step further, offering attractive incentives and deals to customers that held a vaccine card. Krispy Kreme gave away free donuts for the latter part of last year, New York City residents received free crinkle fries at Shake Shack, and Samuel Adams gave out vouchers for free beers to the first 10,000 people to show proof of shots (via Today).
While these sweet deals were meant to reward people who got their jabs to help thwart the pandemic, one Washington State bar is making news for doing the exact opposite. According to FOX 13, Vessel Taphouse in Lynnwood ran a bizarre promotion for an event that was supposed to be held in January. The site reports that the bar and music venue shared a post on Instagram with the following caption: "Omicron and Vessel present the 'I'm too sick to attend' show!! Come see the show, maybe catch the virus, or just stay home and whine. Tickets 10 bucks or 6 with proof of Omicron positive test!!"
Although the post has since been deleted, it seems to have been visible just long enough for employees to quit, bands to cancel, and for the pirate-themed taphouse to find itself at the brunt of cancel culture.
People aren't happy with the bar's insensitive joke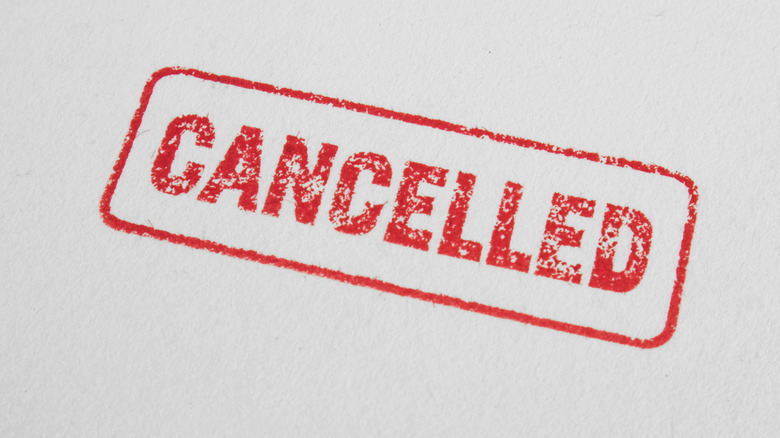 Zenza Flarini/Shutterstock
Vessel Taphouse's owner Steve Hartley told Herald Net that, in retrospect, the post was "an ill-advised attempt at humor." He shared with the site that it seemed obvious to him that people would not come to get infected and would figure out that it was a joke. The employee responsible for kickstarting the promotion, he said, has also been fired. Regardless, it seems that the damage has already been done.
Four employees have already quit working at the venue after the controversial promo. Atrocity Girl, a Seattle-based band that was supposed to play at Vessel Taphouse, was quick to cancel their event as well, writing on social media that the pandemic was not a joke and they wouldn't be associated with a venue that felt otherwise.
Even though the post is now deleted, of course nothing ever gets permanently erased from social media. Screenshots of the original Instagram post advertising the infamous promo are making the rounds online, with locals and ex-patrons of the taphouse, along with others around the country, urging people to quit supporting the business in the future. Yet still, others are saying that things were blown out of proportion from what was supposed to be a joke (via FOX 13). Employees of the bar, these advocates say, are the ones that will be most affected by the outrage with their tips and wages on the line when the bar is "canceled."