How Your Panera Ordering Experience Could Soon Look Different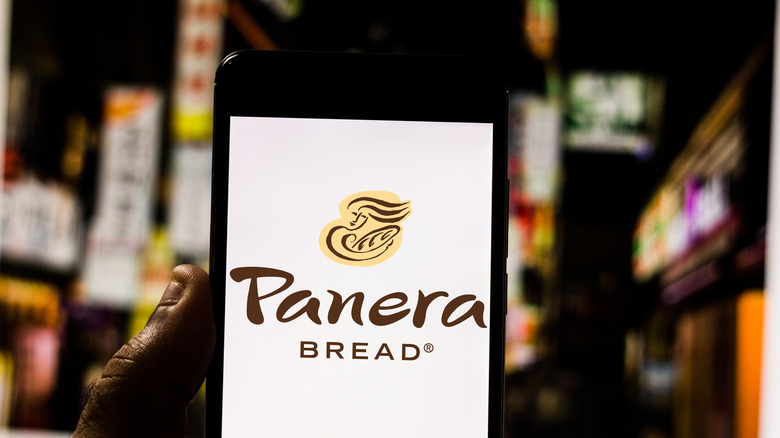 rafapress/Shutterstock
If you love Panera Bread, you're not alone. From their legendary mac and cheese (which was named the best item at the restaurant in Mashed's ranking of the chain's popular menu items) to their cult-favorite broccoli cheddar soup, sandwiches, and baked goods, there's a reason why Panera is such a popular fast-casual chain. It was even named one of the top 10 most popular fast food restaurants in the U.S. in 2020 (via QSR). But, even die-hard fans might not have heard the latest news from the brand.
Panera is working to bring more customers into the store in a safe way, by utilizing more of the digital strategies they developed during the pandemic. Starting today, February 1, customers will be able to go into a location and order a meal for dine-in from the restaurant's app, meaning they can snag a seat at any open table, place their order, and wait for it to be ready — all without having to stand in a long line of people or crowding at the register (via Restaurant Business). Customers will still be able to use the ordering kiosks in each restaurant, and anyone is welcome to still order at the counter. But, for those that want something more convenient with less physical interaction to uphold social distancing, it's even easier to do so now. Just sit down in an empty seat, open the app, and order.
Panera makes ordering on the app easy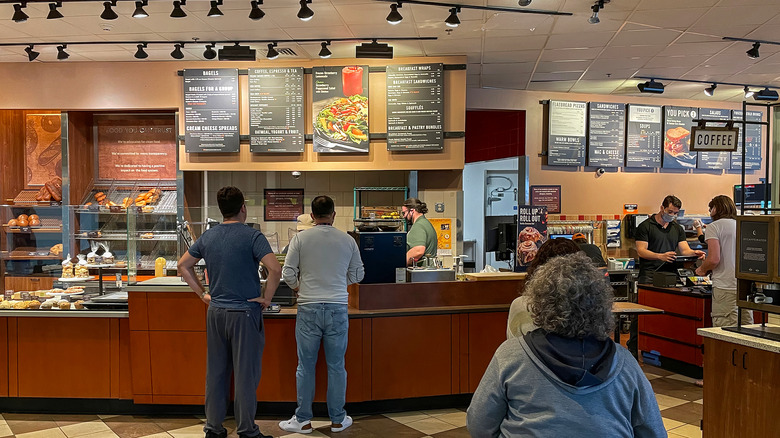 QualityHD/Shutterstock
There are a couple of way that Panera has tried to ensure a positive in-app ordering experience for those customers that prefer more contactless dine-in options. With the new system, simply turn on alerts in the Panera app, and you'll receive a pop-up notification when entering a restaurant that allows you to order using this method. It will also alert you when your order is ready. It's the latest contactless innovation the redesigned Panera has come up with during the pandemic, joining options for curbside and rapid pick-up, as well as drive-thrus in some locations (via Retail & Leisure International). It's important to note, however, the app won't give you a notification if you're just there to pick-up an app order designated for take-out.
Apparently, Panera's new system was tested with a group of customers, and it has received positive reviews. In fact, customers even ended up spending more money when placing orders on the app — analysts aren't sure why, but it could be that ordering in the app gives customers more time to explore the menu and prompts them to include add-ons they might not have noticed while waiting in a crowded line while distracted on devices. The chain hopes that the new system will help free up workers as well to do things in the restaurant other than take orders at the counter. Ideally, customers will be happy that they don't have to wait in line, and instead, they can walk into Panera, choose their favorite cozy seat, and order while relaxing.