Why Broken Bread's Roy Choi Misses The Chef Show - Exclusive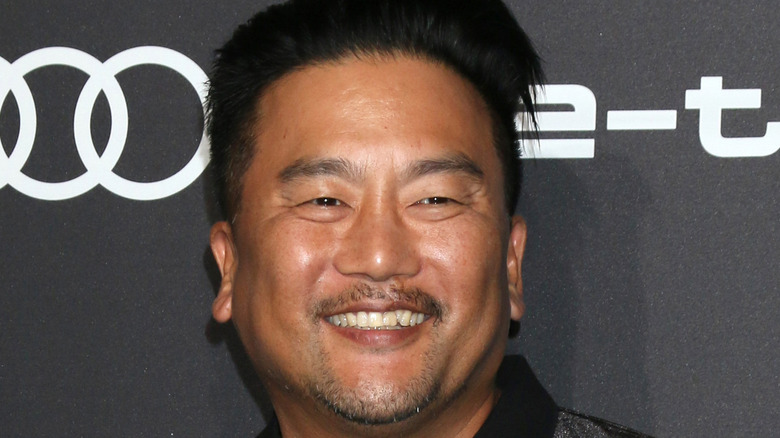 Kathy Hutchins/Shutterstock
Chef Roy Choi and filmmaker Jon Favreau have a legendary relationship – in fact, watching their thoughtful (and often hilarious) banter on "The Chef Show" as they freestyle on a wide array of recipes has enthralled Netflix viewers for three seasons. And, as anyone who is a fan of the movie, "Chef," knows, "The Chef Show" isn't the first time Choi and Favreau have worked together. Choi was the inspiration behind the title character in Favreau's 2014 flick and acted as script consultant during the film's production (per Eater). So you'd think, since the two have so much on-screen chemistry, that Favreau would at least have a cameo appearance on Choi's latest endeavor, which happens to be the social-justice documentary "Broken Bread," now in its second season on PBS.
Unfortunately, that's not going to happen. In an exclusive interview with Mashed, Choi explained that Favreau's priority has been shooting a fourth season of "The Chef Show" — plus, not to mention the prolific producer has been tied up with a little project called "Star Wars: The Book of Boba Fett," leaving him little downtime. "He's not on 'Broken Bread,' no," Choi affirmed in the interview. "We have 'The Chef Show.' We still have about five episodes that Jon and I have to film, and I can't wait to get back in the kitchen with [him]." 
Roy Choi says he misses working with Jon Favreau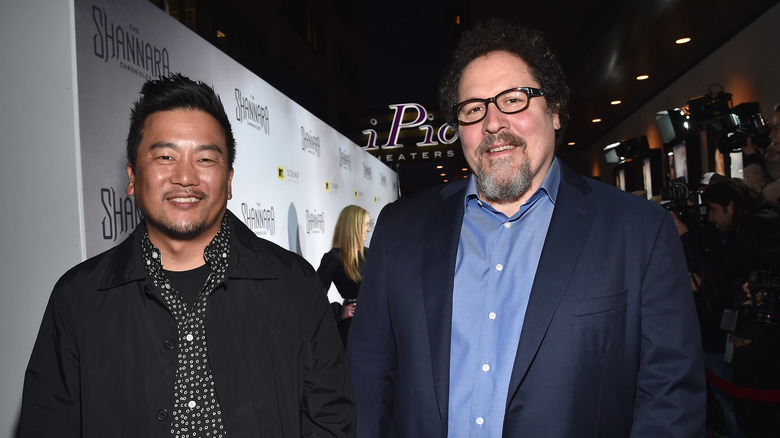 Alberto E. Rodriguez/Getty Images
No doubt about it – producing "Broken Bread" has been a rewarding experience for Roy Choi, particularly when he reflects upon his growth as a producer from the pilot to the second season. "I think of myself as a 'television person' in front of the camera. I think I grew between Season 1 and Season 2, I got out of my head a little bit and I became a little more comfortable with blocking and knowing where the camera is and being more of a television host, and finding that energy level that I could give to the screen," Choi said during a recent Mashed interview.
As transformative as that may have been, however, Choi admitted that he does missing creating content with his often partner Jon Favreau. "We miss each other. So I see him a lot, but we just miss hanging out and cooking together, but he's a little busy right now," Choi said. Fortunately, Favreau's easy-flowing creativity means that, even with a packed schedule, he's still able to give his all to the next season of "The Chef Show." As Choi said, "So yeah, whenever he has a moment, Jon sometimes–[can] get that inspiration within the next five minutes. So he could call me after this and say, 'Let's get back in the kitchen,'" Choi said. "So I'm just always ready and waiting for him!"