The Today Show's Joy Bauer Explains Why Eggs Are The Perfect Pandemic Food - Exclusive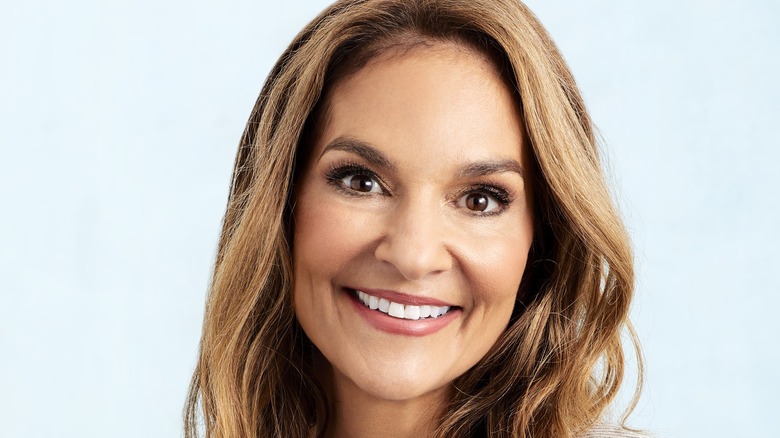 Lucy Schaeffer
When you think of "pandemic foods," your mind might go straight to sourdough bread or banana bread — and takeout containers for days. While those starchy, crave-worthy options sure made sense when we were all in quarantine and wiping down our groceries the minute we got them home, according to "The Today Show" health correspondent Joy Bauer, we've now reached a new juncture in this enduring global health crisis, one where rising costs and supply shortages are changing what we eat.
For that reason, eggs are the perfect food to eat in this most recent phase, Bauer told Mashed in an exclusive interview. "With the pandemic, prices across the board with food have exponentially increased, and also accessibility. Eggs are such a comfortable go-to for so many people," she explained. "I think that 2022 is literally going to be the year of the egg. Everybody is embracing eggs, and it's not really a surprise." 
Bauer further pointed out they are a great option if you're not venturing out to restaurants and trying to save money, too. "They're versatile, they're budget-friendly, they're accessible, and they work with a bazillion different recipes — obviously for breakfast, whether it's scrambled or poached or omelets or frittatas. But honestly I have breakfast for dinner probably two to three nights a week. I also whip them into so many desserts and so many sides," she said. "I've been embracing eggs forever."
Eggs may also boost health during the pandemic, according to Bauer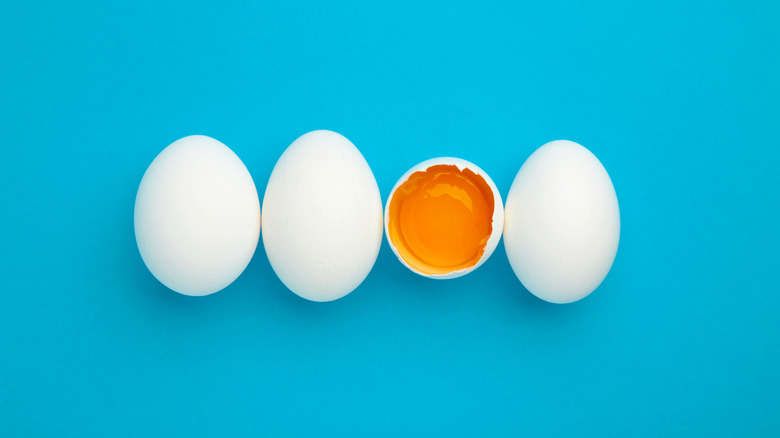 Mouse family/Shutterstock
Of course, the stress of living through a pandemic isn't just rooted in the rising cost of groceries – many of us are also worried about how healthy our immune systems may be, should we become infected by COVID-19. This is yet another reason why eggs are a good food choice, Joy Bauer pointed out. "One of the things I want to call out is vitamin D. It's one of these vitamins that we hear over and over again, for boosting or strengthening or supporting a healthy immune system and also healthy bones," she said in a recent Mashed interview. "There's very, very few foods that vitamin D is naturally found in. Even milk is fortified with vitamin D. That egg yolk has it naturally, which is really cool."
Vitamin D isn't the only reason why eggs are a healthy food, Bauer added. "The other thing is choline. Choline is really important for brain development and across the life cycle. With pregnant moms, you're helping the fetus to develop a healthy brain, and as we get older, it helps with memory and clear thinking and mood," she said. "Choline is another one of these things that we tend to let fall through the cracks — no pun intended, but that was kind of funny!"
Joy Bauer's latest partnership is promoting an egg recipe contest offering a grand prize of NordicTrack equipment. Learn more by visiting the Incredible Egg website.