Aldi Is Expanding Its Stores In A Big Way - Here's What To Know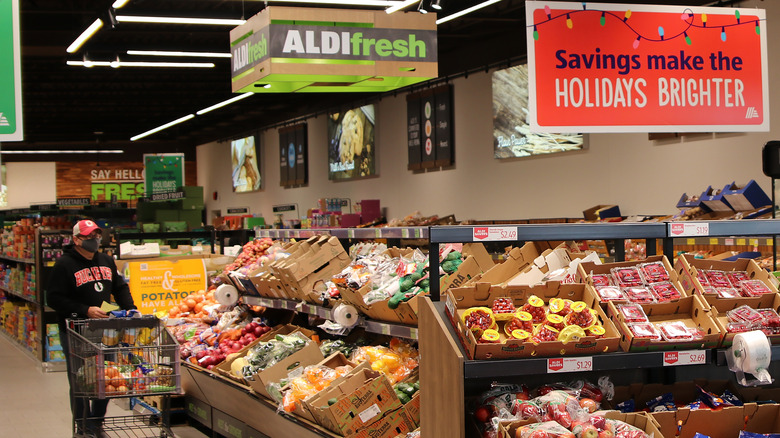 Eric Glenn/Shutterstock
Tired of getting excited about really cool (and affordable) food items you see in your Instagram feed only to learn the grocery chain that sells them doesn't have a location within 50 miles of your home? We feel your pain! Well, if any of those desirous food finds are from Aldi, that might not be the case much longer for some lucky shoppers.
According to a press release, the discount grocery chain is making big moves. The company is planning to open around 150 new locations by the end of 2022. There's also good news for shoppers who have been missing out on one of the chain's conveniences: According to the release, Aldi plans to add Curbside Grocery Pickup this year to 300 of its stores that don't yet have the service. Curbside pickup is a key move for retail chains, according to the New York Times, since the service bolsters the staying power of brick-and-mortar stores in an era when shoppers are shifting to online shopping. One area of the country, in particular, will see a big increase in Aldi activity.
Aldi is expanding in the Southeast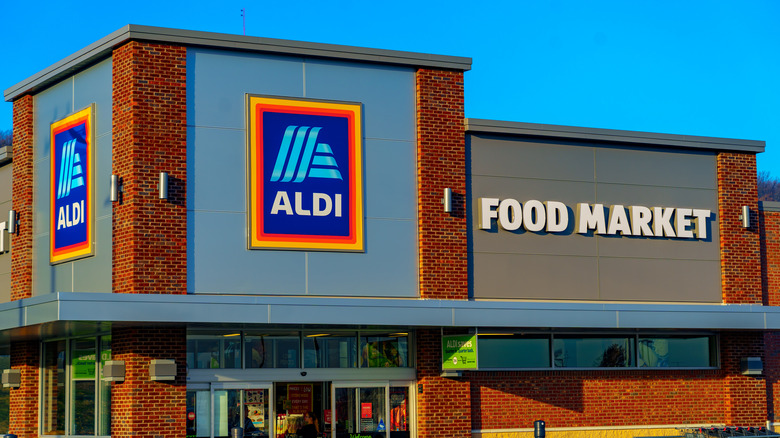 George Sheldon/Shutterstock
This month, Louisiana will get its first Aldi location according to a press release from the company, making it the 38th state to get in on the fun. The discount chain is also set to open two additional stores in the Gulf Coast and 20 more locations throughout the region in 2022. That makes for a lot of new shelves to stock. To support the added stores, Alabama will soon be getting a new Aldi regional distribution center. This means, in addition to bargain prices on groceries, the region will be adding around 500 jobs for the ramped-up operation.
Aldi U.S. CEO Jason Hart believes newcomers to the store will be in for a treat. "There is nothing like watching shoppers discover ALDI for the first time ... There's a moment of surprise when they realize just how much they can save by shopping with us," he said in the company's press release. The chain certainly has some loyal fans, and FoodSided even put together a list of reasons it is the "super fun grocery store" including low prices, availability of gluten-free products, and abundance of seasonal items. Of course, there are also neat things at Aldi like piñata apples and frozen enchiladas — if you know, you know, if you're in the Southeast you soon may find out!